Harley Porter Cummings
Carlisle, AR, 1942 - 2014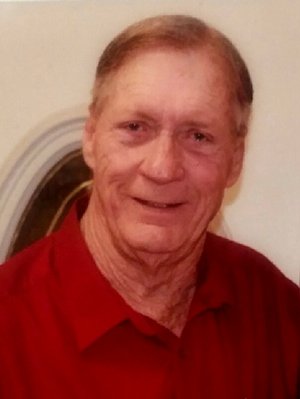 Harley Porter Cummings of Carlisle passed away Sunday, October 12, 2014 at his home. He was born December 2, 1942 in St. Charles to the late Harley Cummings and Margaret McCann Cummings. Also preceding him in death was his brother, Athel Cummings.
He was married to the love of his life, Linda, for 51 years. His life's work was with Heritage Agriculture of Carlisle selling farm equipment for 43 years and a total of 49 years with Case I H Dealerships. He was a member of the Lions Club and was chosen Lion of the Year in 1988. He also was a member of the American Legion, served in the National Guard and was a Little League Baseball coach. He loved his family and friends and was a great husband, father, grandfather and friend to everyone. He was also an avid hunter and fisherman.
He is survived by his wife of 51 years, Linda; daughter: Melanie Cummings Horton (Jodie); son: Tony Cummings; grandsons: Porter Parr and Blake Horton; granddaughter: Suzanna Horton all of Carlisle. He is also survived by four sisters: Jeanie Romans, Mandy Puttoff, Dolores Cummings and Faye Horton who were also by his side throughout his last journey, and a great family of brothers and sisters-in-law, nieces and nephews.
Funeral services will be 2 p.m. Wednesday, October 15th, at Essex Funeral Home Chapel, DeWitt, with burial at Cedarcrest Memorial Gardens. Visitation will be 6 to 8 p.m. Tuesday at the funeral home. essexfuneralhome.com.
Published October 14, 2014