Kendra "KeKe" Chantil Logan
Altheimer, AR, 1984 - 2014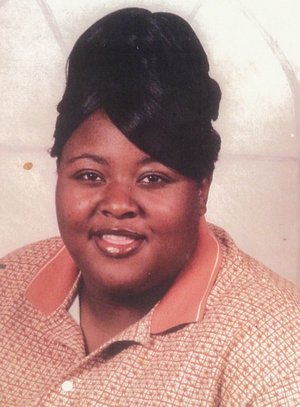 Funeral services for Kendra "KeKe" Chantil Logan 29 of Altheimer, passed October 6, at her home, will be held Wednesday 11am at Mt Zion MBC in Altheimer by Rev. Darrell Martin. She was born October 18, 1984 in Little Rock to Cassandra Logan and Michael Britten.
She accepted christ at the age of fourteen at Mt. Zion MBC. She graduated from Altheimer High School in 2003 and worked with Altheimer head start program for several years. Her greatest accomplishment were her children. She was a loving kind hearted and would give her absolute last to any one who was in need.
She leaves to cherish her memories her sons, Kavreon McGown, JaVreon McGown, Gregory McGown, Jr; brothers, Condarro Crater and Keith Ridgle all of Altheimer; sister, Denise Cole of Sherwood; Maternal grandparents, Acie and Juanita Murphy of Althiemer, Roosevelt and Emma Logan of Pine Bluff; Fraternal Grandparents, George and Queen Britten of Altheimer; a host of Aunts, Uncles, and Cousins.
Visitations may be made Tuesday 6-7pm at Perry Funeral Home. Burial will be in Altheimer Cemetery.
Published October 14, 2014
OBITUARY SUBMITTED BY:
Perry Funeral Home
1401 West 2nd Ave, Pine Bluff, AR
E-mail: perryfuneralhome@aol.com
Phone: 870-535-2131