Albert W. Isenman III
Evanston, IL, 1948 - 2014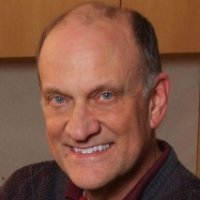 Albert W. Isenman III, 66, of Evanston, Ill. died Monday, Oct. 6, 2014. He was born May 24, 1948, in Little Rock, Ark. and was the son of the late Albert W. Isenman Jr., and Betty Vise Isenman.
He was a 1966 graduate of Catholic High School in Little Rock. He earned a B.A. from the University of Notre Dame, as well as an M.M. and a Ph.D. from Northwestern University.
From 1988 until his retirement, Al was a professor of management and strategy at Northwestern University's Kellogg Graduate School of Management; he was also the school's director of Custom Executive Programs. In addition to Kellogg's Evanston campus, Al also taught in Kellogg's joint programs at the WHU School in Koblenz,Germany and at Hong Kong University of Science and Technology.
A dedicated, hard-working professor, he was respected by his colleagues and admired by his students. In 1995, he received the Executive MBA Program's Outstanding Teacher Award, which is given to a professor chosen by the students. Of all his awards, it was the one he cherished the most.
Earlier in his career, he taught at University of Toronto, Chulalongkorn University in Bangkok and Loyola University of Chicago.
During his college years, he worked in radio. He was program director at Notre Dame's radio station and during the summers, he was a writer and announcer at KAAY in Little Rock.
Al had a lifelong interest in aviation and, for many years, was a private pilot. He enjoyed travel, good books and good beer. He was proud of his German heritage and spoke the language fluently.
In 1983, Al donated a kidney to his brother, Tommy, in a life-saving transplant. From then on, he was an avid proponent of organ donation.
Al was a true gentleman whose lightning-sharp wit was legendary. Entertaining to his friends, he also used his sense of humor to mediate difficult situations, to comfort others and to bring people together. He was compassionate and kind to a fault, and was a devoted husband, father and friend. He was especially proud of his wife and son.
In addition to his parents, Al was preceded in death by his daughter, Emily Ann, and his
brother, Thomas R. Isenman. Survivors include his wife, Cecelia Thomas Isenman; son, Albert Walter (Walt) Isenman IV, both of Evanston; sister, Mary Isenman of Nashville, Tenn.; sister-in-law, Gail Isenman, niece, Colleen Isenman, both of Little Rock, Ark. and brother-in-law, Bill Thomas of Boca Raton, Fla.
A memorial service will be held on Thursday, Oct. 30, at 4 p.m. at Vail Chapel, Northwestern University, 1870 Sheridan Road, Evanston, Ill. In lieu of flowers, memorials may be made to the Association for Frontotemporal
Degeneration, the Kidney Foundation, or Smile Train.
Family contact: Mary Isenman, 6304 Edsel Drive, Nashville, TN 37209.
Published October 19, 2014