Frances Pairlee Bradford
Clinton, AR, 1925 - 2014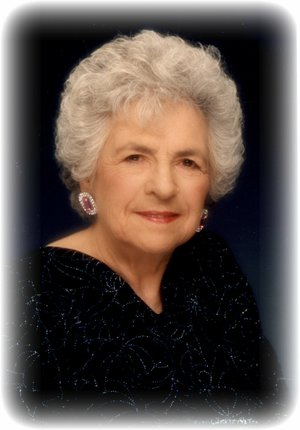 Frances Pairlee Bradford, 89, of Clinton, Ark. went home to be with her Saviour Thursday, Oct. 16, 2014. She was born Aug. 6, 1925 in Arvin, Calif. to Sidney A. and Burley A. (McClard) Douglas.
Frances was a very loving and caring lady. She expressed her love through her brilliant smile that lightened any room she was in. She worked at a Navy cafeteria in the Los Angeles Harbor during World War II. Frances met her future husband, Frank, while working at the Cozy Lunch Diner in Wilmington, Calif. She later became a licensed baby sitter and made an impact in the lives of many young children.
She was a member of Otter Creek Assembly of God in Little Rock, Ark., where she was involved in the Women's Ministry department. Frances belonged to the Homemakers Extension Club in Malvern and Hot Springs, Ark. She and her husband were both members of the Christian Motorcycle Association, chapters Rock Riders of Little Rock and Spring Riders of Malvern, Ark.
She was preceded in death by her parents; one brother, Horace Douglas; four sisters, Jewel Tankersley, Goldie Moore, Mildred Jacks, Opheila Erickson and Maxine Pickle; brothers-in-law, Clyde Harkrider, Dewey Tankersley, Lee Jacks, Garnet Moore and Lloyd Pickle; two grandsons, Mark Muramoto and Brandon Bradford.
She is survived by her loving husband of 66 years, Frank Bradford of the home; two sons, Edward Bradford and wife, Kathlene of Mooresville, N.C., Bobby Bradford and wife, Kathy of Clinton, Ark.; three daughters, Norma Grumbles and husband, Steve of Torrance, Calif., Pamela Cavender of Cypress, Calif. and Shela Sanders and husband, Samuel of Little Rock, Ark.; 12 grandchildren, Matthew Muramoto and Anh, Angela Ogrim and Fred, Jenna Robinson and Clay, Eric Bradford, Paul Bradford, Lyndsay Boulton and Bart, Lynelle Glonchak and Brent, Lynnae Hoff and Chris, Ryan Sanders and Jessica, Brianna Moore and Kevin, Grace Sanders and Schulyer Sanders; 25 great-grandchildren, Keanu Muramoto, Ava Muramoto, Mackenzie Giba, Sofia and Gavin Ogrim, Paige, Antonia, and Joey Robinson, Taylor, Makayla, and Eric Jr. Bradford, Austin, Autumn, Aiden, Asher, Batri, Ruby, and Conner Boulton, Noah, and Elijah Glonchak, Alexa, and Brielyn Hoff, Brooks, Ashtin, and Masson Moore, sister, Claudine (Max) Livingston, two brothers, Paul (Patricia) Douglas, and Melvin (Nancy) Douglas, many nieces, nephews and a host of friends.
Pallbearers: Paul Bradford, Steve Grumbles, Matthew Muramoto, Samuel, Ryan and Schulyer Sanders.
Local Visitation will be 2-4 p.m. Sunday, Oct. 19, 2014 at Roller-McNutt Funeral Home Chapel Clinton, Ark.
Visitation will be 1 p.m. and funeral service will be 2 p.m. Monday, Oct. 20, 2014 at Otter Creek Assembly of God Church 9415 Stagecoach Road Little Rock, Ark., with Pastor John Tracy officiating. Burial will follow in Prairie Bayou Cemetery New De Roche, Ark.
A very special thank you goes out to our amazing team of caregivers, Carolyn North, Norma Beaubouf, Joye Hawk and Martha Kennedy. We also would like to say thank you to Arkansas Hospice of Conway, nurses, aides and staff.
Funeral arrangements are under the care and direction of Roller-McNutt Funeral Home of Clinton, Ark. Online guest book: www.rollerfuneralhomes.com.
Published October 19, 2014
OBITUARY SUBMITTED BY:
Roller-McNutt Funeral Home
Highway 65 South, P.O. Box 177, Clinton, AR
Phone: 501-745-2151