Robin Rice Badley
of Little Rock, AR, 1952 - 2014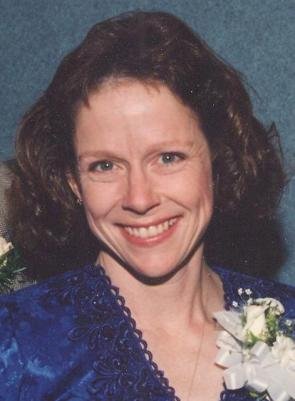 Robin Rice Badley – daughter, wife, mother, grandmother, great grandmother, animal lover, cowgirl, and the toughest lady you ever met rode a heavenly horse into the arms of her Lord, surrounded by her enormous and loving family on September 1, 2014.
Robin was born in Omaha, Nebraska on July 12, 1952, and she spent half her life on her beloved "Blue Feather Farm" in Ferndale, Arkansas. To meet Robin was to love her. She had that charismatic "thing" that just made people gravitate to her. Her smile was as warm and easy as she was beautiful. She was a kind, loving, and old soul who consistently put the needs of others ahead of her own. This was especially true when it came to animals. She was an accomplished equestrian ("Horsewoman" as she put it) who despite her city folk upbringing somehow convinced her parents she was happiest when she was with horses. While she loved all animals, horses were her true passion. She was an avid "horseshow mom" spending much of her time nurturing her love for horses and instilling that love into her children.
If you asked Robin she would tell you her most important role in life was mother and grandmother. She absolutely adored her grandchildren and it is in them and her children where her spirit lives on. She not only lovingly fulfilled her role as mother and grandmother to her 6 children, 11 grandchildren, and two great-grandchildren; she fulfilled that role for others as well. She was known for sharing her home, heart, guidance, and love for animals with her children's friends or anyone who needed her.
Robin studied Childhood Development at Peabody College in Nashville, but later found her true and natural calling in veterinary medicine. She was by trade, a veterinary assistant and was the loving wife of Veterinarian, Dr. George Pat Badley. Together they cared for and saved the lives of countless animals. Though she was small in size, if you ever saw her hold a wild horse or a raging bull you would never again question her strength.
Robin was the daughter of Joyce and Ted Rice Sr. She is joining many loved ones who are waiting for her in Heaven; her father's Ted Rice Sr. and Colonel James Laney, grandparents; Robbie and Velma Robinson and Burr and Nettie Rice. She is survived, and will be greatly missed, by her mother, Joyce Laney, her husband, Pat, her children; Kristie Badley, Michael Badley, Erin Mayer, Amelia Thompson, Zachary Finch, and Jessie Shelley; her brothers Ted and Todd Rice; her grandchildren; Heath and Jake Wilkerson, Michael Ray Badley, Dorothy Johnson, Lillian, Emma, and Katie Finch, Sidda and Soren Shelley, Raine Mayer, Ethan Hurtado; her great-grandchildren; Bradyn and Bryson, and many, many friends.
The family wishes to thank the many physicians that cared for Robin over the past several years, and her caregivers, Juanita Charles and Keishia White, for their kindness, guidance and friendship.
Visitation with the family will be held Thursday, September 4, 2014, at Ruebel Funeral Home located at 6313 W Markham in Little Rock, Ark. from 6 to 8 p.m. Funeral services will be held Friday, September 5, 2014 at 2 p.m. at St. Mark's Episcopal Church located at 1000 N. Mississippi Avenue in Little Rock. Burial will follow at Forest Hills Memorial Park. Donations in Robin's honor may be made to Heifer International or St. Marks Episcopal Church in Little Rock, Arkansas. To sign the online guest book, please visit www.ruebelfuneralhome.com.
Published September 4, 2014
OBITUARY SUBMITTED BY:
Ruebel Funeral Home
6313 West Markham Street, Little Rock, AR
Phone: 501-666-0123
http://www.ruebelfuneralhome.com