Thomas Howard McDermott
Paducah, KY, 1943 - 2014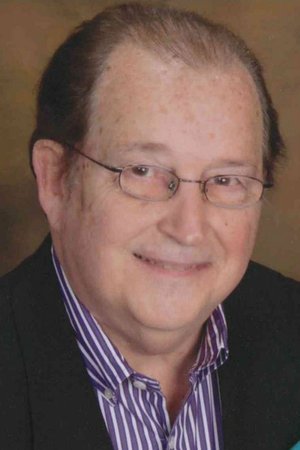 Thomas "Tom" Howard McDermott, age 71, of Paducah, Ky., went to be with his Lord and Savior on Saturday, September 6, 2014 at Baptist Health Care of Paducah. Tom was born in Little Rock, Ark. on August 14, 1943. He graduated from Little Rock Central High School and attended the University of Central Arkansas in Conway. He proudly served his country in the US Army National Guard during the Vietnam Era.
Tom was a supervisor at GMAC for over 20 years and was a finance manager at a dealership in Arkansas until his retirement. His favorite sport was football and after moving to Paducah five years ago he videotaped all of the Paducah Tilghman High School football games for his son, Coach "Mac". He enjoyed traveling especially to San Francisco, Calif. to spend time with his grandchildren, son and daughter-in-law. Always finding an ocean to enjoy. He was a member of the Paducah Aero Modelers and loved spending time with his buddies flying radio controlled airplanes. He was a second degree black belt in Tae Kwon Do, an avid chef and a friend to many.
Tom was a member of Southland Baptist Temple in Paducah and was ordained and served as a Deacon at Park Hill Baptist Church in North Little Rock. He was a devoted husband, loving father and grandfather. His family was his priority, always supporting his sons in their endeavors.
Tom is survived by his loving wife of 50 years, Helen Pritchard McDermott and two sons, Thomas McDermott and wife Janine of Pacifica, Calif. and Shawn McDermott and wife Renee of Paducah as well as two grandchildren, Jake and Erin McDermott of Pacifica, Calif. He leaves behind a sister-in-law, Janice Green and husband Kent of Bedford, Texas and two nephews, Paul and Stephen Ward of Bedford, Texas and a host of friends. He was preceded in death by his mother, Jeanne Alford McDermott.
A Celebration of Life for Tom McDermott will be at 11 a.m. Thursday, September 11, 2014 at Milner & Orr Funeral Home of Paducah with Revs. Jimmy Franks and Wes Conner officiating. Burial will follow at Woodlawn Memorial Gardens Cemetery. Visitation will be held on Wednesday, September 10, 2014 from 5-8 p.m. at Milner & Orr Funeral Home of Paducah.
Expressions of sympathy may be made to Southland Baptist Temple youth Camp Fund, 927 Yarbrough Lane, Paducah, Ky. 42003 or the American Heart Association, Kentucky Region, 240 Whittington Parkway, Louisville, Ky. 40222. You may leave a message for the family, light a candle or share a song tribute at www.milnerandorr.com.
Published September 10, 2014