Wilma A. Parks
Knoxville, AR, 1929 - 2014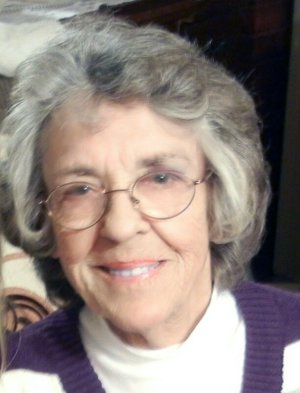 Wilma A. Parks, 85 of Knoxville, Ark. entered into eternal peace on Saturday September 6, 2014 at her home with all of her children with her.
Wilma was born in Rosetta, Arkansas on March 12, 1929 to the late Doc Claude Rutledge and Narcissa (Price) Rutledge. She was a loving and caring mother, mother in law, grandmother, great grandmother, aunt, friend and a blessing to the many lives she touched. She was a homemaker, a devout Christian and an active member of the Knoxville First Baptist Church. She enjoyed drinking coffee and visiting with friends and family, working in her yard, watching sports of every kind, and was a devout fan of the Arkansas Razorbacks through thick and thin.
In addition to her parents she is preceded in death by her beloved husband, Ernest Parks and Brother James Howard Rutledge. Wilma is survived by four sons and one daughter. Greg Parks of Seminole, Okla.; Mike Parks and wife, Yuko of Knoxville, Ark.; Roger Parks and wife, Pam of Seminole, Okla.; Jeff Parks of Knoxville, Ark.; Sonja Parks Jenkins and husband Jon-Claude of Little Rock, Ark.; six grandchildren, Richard Parks and wife Beth and Steven Parks and wife Ashley all of Seminole, Okla.; Kent Parks of Seminole, OK; Stan Parks of Knoxville, Ark.; Jon-Luke and Ava-Kate Jenkins of Little Rock, Ark.; five great-grandchildren, Case Parks, Linkin Parks, Josh Parks, Britini Parks and Kennedy Coker of Seminole, Ark. She is also survived by a sister in law, several nieces, nephews, cousins and many friends.
The funeral service will be held 10 a.m. Friday, September 12, 2014 at First Baptist Church Knoxville with Rev. Richard Snyder officiating. Burial will follow in Knoxville Cemetery. The family will receive friends from 6-8 p.m. Thursday at the funeral home. Memorials may be made to First Baptist Church, Post Office Box 203, Knoxville, Arkansas 72845-0203. Arrangements are under the direction of Roller-Cox Funeral Home (479) 754-2201. Online guestbook www.rollerfuneralhomes.com.
Published September 10, 2014