Larry Allen Garrison
of North Little Rock, AR, 1950 - 2014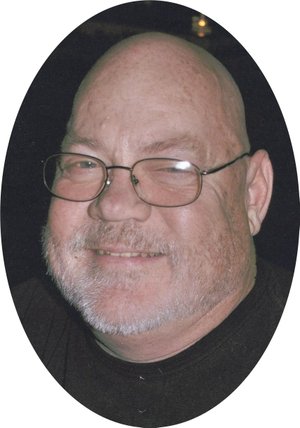 LARRY ALLEN "GOOSE" GARRISON, 63, of North Little Rock, died at home Saturday, Sept. 20, 2014. Larry was born in 1950 in Anniston, Ala. He was preceded in death by his parents, E.A. and Maxine Greene Garrison; brother, Max Frazier; son, Roger Runnells and nephew, Colby Garrison.
He attended North Little Rock High School and worked for Union Pacific Railroad.
Larry will be best remembered for Slick Willy's, Buster's and The White Water Tavern in Fayetteville and Little Rock, which is a local stepping stone for young artists. Goose was passionate about helping local musicians starting out, like The Salty Dogs, Cate Brothers, Wendy Austin, The Legendary Burger, Mojo Depot and countless others. Everyone has their own history of the White Water.
Larry is survived by one daughter, Lori Leigh Piper and her husband, Will; Mary Jo Salmon and sons, Raymond Wilson and Travis Runnells; brothers, Gary Garrison and Jerre Frazier; Elston Garrison; sister, Alisa Smith and husband, Jim; grandchildren, AJ Piper, Cole Piper, Wendy Grace Wilson, Connor Runnells and Jaden Jones; nephews, Jerre Frazier and wife, Kelly; Chris Frazier and wife Tiann; Andy and Clay Cochran; Jimmy Grey Smith III and wife Juliette and Brian Nic Smith; niece, Landra Pollard and husband James and one aunt, Lou Warren.
The First Annual "Goose Dog" celebration will be held at The White Water Tavern at 7th and Thayer in Little Rock. TBA.
A memorial service will be at 2 p.m. Thursday, Sept. 25, 2014 at Roller-Owens Funeral Home Chapel, 5509 John F. Kennedy Boulevard, North Little Rock, AR 72116. (501) 791-7400. Online guestbook: www.rollerfuneralhomes.com/owens.
Published September 22, 2014
OBITUARY SUBMITTED BY:
Roller-Owens Funeral Home
5509 John F. Kennedy Blvd., North Little Rock, AR
Phone: 501-791-7400