Flora B. Williams
of Little Rock, AR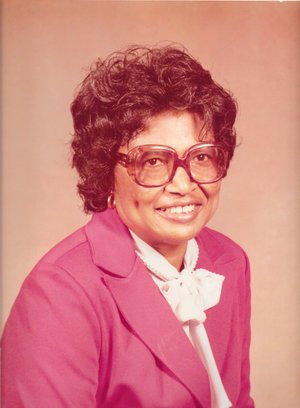 Flora B. Williams, 88, of Little Rock, Arkansas went to be with the Lord on September 18, 2014 at Baptist Hospital in Little Rock, Arkansas.
Mrs. Williams was preceded in death by her husband, James Williams, parents, Clara & Clifford, and sister, Altha Mae Brown. Her presence will be missed by her sister, Lillian Robinson, brother, Clyde Dobbins (JoAnn), step son, James E. Williams, step grandsons, Bradford (Carolyn) Williams, Ashley Williams, and Corey Williams; step granddaughters, Cassandra Davis (Ron), Sharon Williams, great-grandchildren, and a host of nieces, nephews, relatives and friends.
Funeral Services, 11 a.m., Saturday, September 27, 2014, Emmanuel Baptist Church, 3323 West 12th Street, Little Rock, Family Hour 6-7 p.m. Friday, Hubble Chapel. Funeral Services entrusted to Hubble Funeral Home, 374-3134. "Serving you with professional care since 1900". www.hubblefuneralhome.co.
Published September 24, 2014