Donna B. McClain
of North Little Rock, AR, 1948 - 2014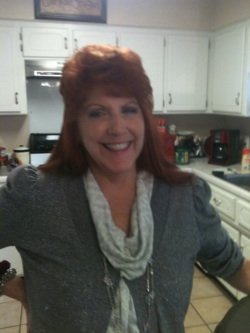 DONNA B. MCCLAIN, R.N., 66, of North Little Rock, Ark. passed away on Thursday, Sept. 18, 2014 while on vacation in Panama City Beach, Fla.
She was a retired registered nurse for the Arkansas State Hospital, an advocate for autism research and mental health patients' rights. She was a member of the Assembly of God Church.
Funeral services were held Tuesday, Sept. 23, 2014 in the Chapel at Brownville Bells funeral home and officiated by Bro. Eddie Martin. Internment followed in Covington Memorial Gardens in Covington, Tenn.
Survivors include her partner of 19 years, Ron Graves of North Little Rock, Ark.; her son, Josh (Shantel) Estes; her daughter, Tamra (Carlos) Mooney; stepson, Kris (Amanda) Graves; her brother, Dwight (Cheryl) McClain; her sister, Vickie (Phillip) Hawkins; 13 grandchildren and seven great-grandchildren. She was preceded in death by her parents, Lydle McClain and Dorothy Norwood McClain; great-granddaughter, Lacee Morgan Boydston and nephew Anthony Caleb Hawkins.
Published September 28, 2014