John B Greer
of Little Rock, AR, 1942 - 2014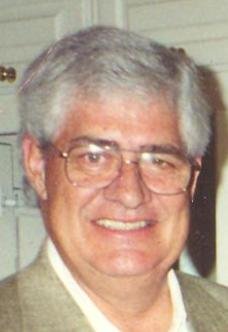 JOHN B. GREER of Little Rock passed peacefully on Friday, Sept. 26 surrounded by family after a courageous battle with cancer and other health issues. John was a beloved husband, father, grandfather and friend.
John was born in Fort Wayne, Ind. and later moved with his family to Sao Paulo, Brazil, then Buenos Aires, Argentina, where he graduated from the American High School. John graduated from Mitchell College in New London, Conn., enlisted in the U.S. Marine Corps, completing basic training at Perris Island, S.C., and later attended college at the University of Arkansas at Fayetteville.
John began his career in sales with Arkansas Blue Cross and Blue Shield in 1966. He enjoyed his work and many friendships there for over 30 years. Later John worked for the state of Arkansas in the Employee Benefits/Health Services Division.
John served as president of Pleasant Valley Country Club and enjoyed playing golf with close friends. He and his wife Janie enjoyed special weekends and summer months on Greers Ferry Lake with kids, grandkids and cherished friends.
John is survived by his loving wife, Melissa Jane Welty Greer, and their three sons and their families: Robert and Shanon Greer of Little Rock, Jason Greer of Little Rock and Nathan and Tiffany Greer of Haslet, Texas, and eight grandchildren: Kaelyn, Grayson, Kendall, Christian, Piper, Preston, Preslee and, Paisley and many nephews and nieces and their children in Orlando, Fla. and Fort Worth, Texas.
John is preceded in death by his parents, Jay and Marjorie Greer of Little Rock, his sister Jeanne Greer Seybert of Orlando, Fla., and brother Robert J. Greer of Keller, Texas.
Honorary pallbearers at John's funeral are dear friends and members of his Tuesday morning Bible breakfast class, who have been meeting for over 40 years.
A memorial service will be held at 10 a.m. Wednesday, Oct. 1 in the Chapel at Fellowship Bible Church, 1401 Kirk Road, Little Rock, officiated by pastors Bill Parkinson and Shelby Smith.
The family would like to thank Dr. Larry Mendelsohn and his staff of Little Rock Hematology/Oncology. We would also like to thank the gracious, caring nursing staff and physicians at Little Rock Baptist Hospital. In lieu of flowers, the family requests donations to the American Cancer Society or to Baptist Health, for the purchase of blanket warmers for patients on the 5th floor.
To sign the online guest book, please visit www.ruebelfuneralhome.com.
Published September 28, 2014
OBITUARY SUBMITTED BY:
Ruebel Funeral Home
6313 West Markham Street, Little Rock, AR
Phone: 501-666-0123
http://www.ruebelfuneralhome.com