Max Morgan
Richardson, TX, 1955 - 2014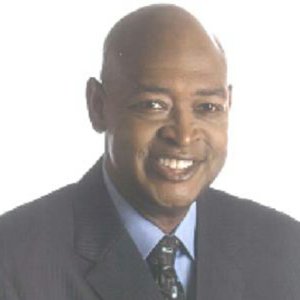 Beloved sports anchor Max Morgan passed away peacefully Monday evening, Sept. 22, 2014, surrounded by family and friends. A public memorial service will be held in Dallas Saturday, Sept. 27, 12 p.m. at Park Cities Baptist Church with Fox 4 News reporter Shaun Rabb, Reverend with New Light Church in Dallas, officiating. Funeral services will be officiated by Pastor James W. Johnson in Dardanelle, Ark. on Oct. 1 at 2 p.m. at Cornwell Funeral Home, with interment at Mount Nebo Cemetery.
Max was born Terrence Wendell Shurn in Dardanelle, Ark. on Sept. 19, 1955, to parents Lowesta and Mary Alice Shurn. A 1973 graduate of Dardanelle High School, Max received a degree in Radio and TV Operations from Capitol City Jr. College in Little Rock Ark.
Max's broadcasting career spanned over 40 years in radio and television.
After high school, Terrence Shurn went to work for radio stations KWKK and KWAB in Dardanelle, Ark., establishing his broadcasting identity as Max "Most Music" Morgan, a charming, deep-voiced DJ.
He began his career as a sports anchor, reporter, writer and editor for KARK-TV NBC in Little Rock, Ark. In addition to his weeknight sports anchor position, Max hosted a Little Rock college basketball coaches show for KTHV-TV CBS, and for seven years he was the radio voice of the Arkansas-Little Rock Trojans and Arkansas Tech University football, baseball and basketball.
In 1991, Max moved to Baltimore, Md. to be the weeknight sports anchor for WBFF-TV FOX45 also continuing as a freelance radio talk show host and further establishing his reputation as a skilled sportscaster.
Max moved to Dallas, Texas in 1993 to become a sports anchor/reporter for KDFW FOX4 covering Dallas sporting events including two Cowboy Super Bowl wins, the 1999 Stanley Cup Playoffs, a Mavericks title and two trips to the World Series by the Texas Rangers.
Part of Max's charm was his positive perspective and approachability which endeared him to his viewers with such phrases as his well-known, "Hello Dallas-Fort Worth--Let's talk sports." A Texas Emmy winner "Reporter on Sports Special," Max received numerous prestigious awards, including the Society of Professional Journalists (SPJ) Sports Reporting Award.
A dedicated husband and father, Max is survived by his devoted wife Marla; two sons, Byron Shurn and Shawn Insalaco of Dallas; mother, Mary Alice Shurn of Dardanelle, Ark.; brother, Lowesta Shurn Jr., and wife Frances of Clarksville, Ark.; brothers, Walter and Dennis Shurn of Dardanelle, Ark.; uncles Phillip Smith of Las Vegas, Nev., and Rev. Lloyd Smith of Little Rock, Ark.; and aunt Oscia Washington of Springfield, Ill. He is preceded in death by his father, Lowesta Clifford Shurn Sr. and aunt Aletha McKnight.
In recognition of Max's passion for sports media and higher education, a Max Morgan "Let's Talk Sports" Scholarship Fund has been established. Those wishing to contribute may make checks payable to: Max Morgan "Let's Talk Sports" Scholarship Fund. Please mail to: Neuberger Berman, 200 Crescent Court, Ste. 400, Dallas, TX 75201.
Arrangements are by Cornwell Funeral Home in Dardanelle, Ark. Online guest book and condolences at www.cornwellfuneralhomes.com.
Published September 28, 2014