Freeda Cummings
of Little Rock, AR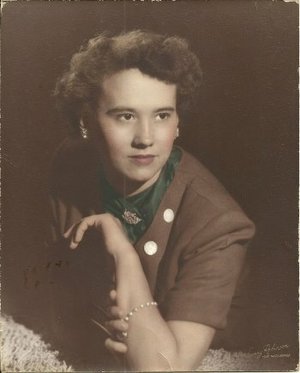 FREEDA CUMMINGS passed on August 12. A fact not lost on the family is that she died before she could see Hilary Clinton elected, just as she had hoped.
Freeda sledge hammered every rule of eating healthy to obtain a nice long life. She had a passionate love of peanut butter cookies, corn bread and buttermilk, pecan pies, candy bars, and Diet Coke. She lived to be 80.
Freeda knew what made a good life—watching the sun rise from a John boat on Lake Conway, watching Matlock reruns until she knew the script, Little League Baseball, stock piling hairnets for bed, weekly beauty shop trips, SAS shoes, and her beloved Arkansas Razorbacks. These were things that she loved but none more than her husband Pat, and her two sons Bob and Ricky. She had one grand-buddy Jason Mastino and one great-granddaughter, Haley Mastino. She loved Haley more than she loved cookies and that is the truest measure that we could hope for.
Freeda disliked very much any Texas or Alabama football team and considered any game those states won as rigged or otherwise not on the up-and-up. She disliked very much, the end of football season, her middle name, and McDonalds.
Freeda deeply loved a host of sisters and brothers, nieces and nephews, and never missed a Christmas or a chance to sit around the table and play cards with any of them. She was loved by many and had more friends than she ever knew.
A service will be held at Little Rock National Cemetery on Tuesday, August 18 at 11 a.m. where it is asked that you bring your Razorback spirit. In lieu of flowers the family asks that you instead go fishing. Watch a Razorback game. Eat a well-made pecan pie. And love. Arrangements are under the direction of Ruebel Funeral Home, www.ruebelfuneralhome.com.
Published August 16, 2015
OBITUARY SUBMITTED BY:
Ruebel Funeral Home
6313 West Markham Street, Little Rock, AR
Phone: 501-666-0123
http://www.ruebelfuneralhome.com