Lily Rosalind Ketteman Patrick
Glenwood Springs, CO, 1931 - 2016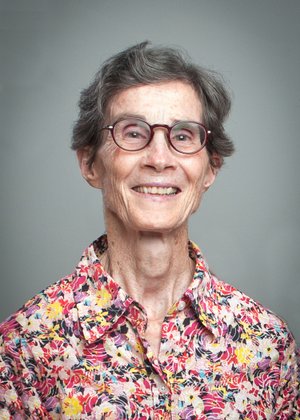 Lily Rosalind Ketteman Patrick was born on Jan. 27, 1931, to Alwine Luise and Christian Gottlob Ketteman in Flint, Mich., where she spent her childhood. She died peacefully on Jan. 25, 2016 at her home in Glenwood Springs, Colo. She is survived by her five children, Dahlgren Ekonomides, Danielle Patrick Milam, Daren P. DuFriend, Todd W. Patrick and Chad K. Patrick; six grandchildren, Sydney A. Patrick, Nicole E. Patrick, Per Erik Milam, Benjamin R. Milam, Sophie C. Milam and Bergen P. Milam; a nephew Christian T. Hultquist and niece Martha L. Fortney. She was preceded in death by her parents, her sister Ellen Marlene Ketteman, and her husband of 61 years, James Karon Patrick. She is celebrated by dear friends and family across the country and the globe, including her other daughters Chris Patrick and Lori Patrick, and sons Costas Ekonomides and Jim "Duffy" DuFriend.
When Lily graduated from Flint Tech High School in 1949, she took one of the first distance education courses with Pan Am Airlines out of Kansas City, Mo. She worked in communications and flew as a stewardess with Pan Am from 1950 to 1954, flying to Germany, Portugal, France, South Africa and Lebanon from her home in Flushing, Long Island, N.Y. and to the Philippines, Japan, Fiji, Australia, Canton, Bombay, Wake Island and Guam from her homes in Burlingame and San Mateo, Calif.
She met her husband, James K. Patrick, in San Francisco. They married in Flint Michigan on Feb. 14, 1955, honeymooned in Aspen, Colo., and moved to Alexandria, La., where Jim finished his medical degree at Tulane.
When the couple took up residence in Fayetteville, Ark., Lily began her life as a mother, her dearest occupation and passion in life. Her communication and logistics skills were perfected as she managed music, dance, sports and other assorted activities of her children. Her creative research resulted in amazing education and travel experiences for the family. Her refined social skills supported her husband's medical practice and hosted decades of family and friend events, outings, campouts, ski trips, hikes and other "expotitions", in the words of Pooh. In her work at the University of Arkansas Agriculture and International Departments, she became the first person in the family to become computer literate.
In 1988 she and Jim retired and moved to Aspen, Colo. where she lived until his death in 2006, when she moved to Glenwood Springs, Colo. She would often hike or snow shoe up to the summit of her favorite mountains in the morning and be home for lunch by noon. She mastered all new technologies in order to follow world affairs and the activities of her children and grandchildren. Her first watercolors captured the detailed delicacy and vibrant colors of poppies, peonies and sunflowers.
Lily leaves a legacy of life-long learning, appreciation of nature and world exploration. She volunteered at school, public and special libraries throughout her life and for the Red Cross during Hurricane Wilma. She played the violin, refurnished furniture and pursued courses in German, stained glass, photography, watercolor, Outward Bound, skydiving and flying, ultimately receiving her pilot's license. 
She adored nature, from national parks and treks in the Himalayas to the splendor of all the flowers, trees, birds and gardens on her block in Glenwood Springs. She explored 39 states in the USA, New Zealand, Canada, Ireland, Alaska, Nepal, Greece, Dominican Republic, Austria, Belize and Germany. She connected her family to relatives in Europe and to lifelong friends across the globe. She had a deep respect for all cultures in the world and was an advocate for world understanding. Her children and grandchildren carry on her passion for world exploration.
Celebration of Life services will be held by the family this summer. Gifts in Lily's honor should be directed to the Glenwood Springs Branch Library of Garfield County Libraries or to HomeCare and Hospice of the Valley based in Glenwood Springs, Colo.
Published February 21, 2016