Billy Don Brown
of Little Rock, AR, 1944 - 2015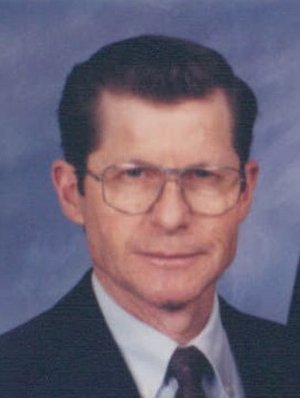 Billy Don Brown, (70), of Little Rock, Arkansas, passed away Tuesday, December 29th, 2015. Born in Bald Knob, Arkansas on December 31st, 1944, he was the youngest of eight siblings of the late Ulysses Sherman and Mary Emma (Cary) Brown.
Billy was a 1962 graduate of Bald Knob High School and graduated from the University of Arkansas at Fayetteville with a BS degree in electrical engineering in 1967. Billy went on to serve his country in the Vietnam War as a Missile Technician Third Class on several navy submarines from 1967 to 1969. He was a former mathematics instructor for the Bald Knob and Maynard Arkansas school systems and a retired maintenance electrician for the companies Genstar and Wheatland Tube and Conduit in Little Rock.
Billy married Alma Ruth Dhoritey in 1972. They moved their family to Little Rock in 1975. They survived 43 years of marriage together. Billy was also a member of Crystal Hill Baptist Church in Little Rock for 37 years.
He was preceded in death by his parents; sisters, Gloria Dean Brown, Helen Merrell, and Dorothy Lampton; and brother James Dee (J.D.) Brown. Survivors include his wife, Alma Ruth; two sons, Damon Dewayne Brown of Westminster, Calif. and Billy Don Brown Jr. of Little Rock, Ark.; two sisters, Geneva Smith of Judsonia, Ark. and Ruth Anselmi of Lyons, Ill.; brother, Charles Brown of Westminster, Calif.; sister-in-law, Kay Dhoritey of Searcy, Ark.; brother-in-law, Arthur Rouse of Judsonia, Ark.; and several nieces and nephews and their children nationwide.
Visiting hours will be held Friday, January 1st, 2016 from 6-8 p.m. at the Powell Funeral Home in Bald Knob, Arkansas. Funeral services will be held at 2 p.m. Saturday, January 2nd, 2016 at the Powell Funeral Home. Interment will follow in Evergreen Cemetery in Judsonia under the direction of Powell Funeral Home. www.powellfuneralhome.net. In lieu of flowers, please make a donation in his name to the Navy-Marine Relief Corps Society www.nmrcs.org or a veterans charity of your choice.
Published January 1, 2016
OBITUARY SUBMITTED BY:
Powell Funeral Home - Bald Knob
1272 Hwy 367 N, P.O. Box 650, Bald Knob, AR
Phone: 501-724-3201