Janet Losby Hoover
Eau Claire, WI, 1930 - 2015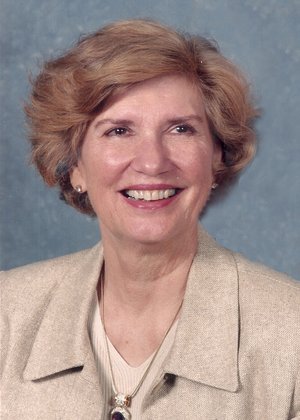 Janet Losby Hoover, 84, slipped into eternal life peacefully on Nov. 23, 2015 in Eau Claire, Wis., surrounded by her family. She was born on Dec. 22, 1930 in Eau Claire to Edward and Clara (Anderson) Mickelson.
Janet married Donald A. Losby and raised her five children in Eau Claire. She was a member of Grace Lutheran Church; was president of the Eau Claire Service League, a member of Luther Hospital Auxiliary; and was active in her children's lives and schools. Later, she worked in Eau Claire, and then in Kent, Wash., as an educational seminar assistant for PESI.
In 1997, she married Charles R. Hoover and moved to Little Rock, Ark., where she lived until late 2013, after Charlie's death. In Little Rock, Janet was an active member of St. James United Methodist Church, Pleasant Valley Country Club, and Hunters Cove POA.
Janet was a very happy, social person who loved her friends and adored every family member. She loved to travel, play bridge, listen to music, and have fun.
Janet was preceded in death by her beloved husband, Charles Hoover.
Janet is survived by her children: Julia Losby (Doug Peterson) of Georgia, Susan Barnes (Kent) of Oregon, Edward Losby of Washington, Bill Losby (Anne) of Minnesota, Jane Robertson (Ken) of Oregon; as well as 10 grandchildren; three great-grandchildren; brother, Don Mickelson (Mary) of Eau Claire; and nieces, nephews, and many friends.
She was preceded in death by her parents; brother, Aaron (Kay Stucky) Mickelson; and sisters: Dorothy (Harry) Brown, Winnifred "Winnie" (Harold) Anderson and Jewel (John) Walters.
The family appreciates the care given by the staff at Heatherwood Assisted Living and Mayo Hospice in the final months.
Visitation will be held on Thursday, Jan. 14, 2016, at 3 p.m. with a Memorial Service to be held following the visitation at 6:30 p.m. at Lenmark-Gomsrud-Linn Funeral Home, 814 First Ave., Eau Claire.
In lieu of flowers, a memorial gift may be made to the American Lung Association or the charity of your choice.
To express condolences online, please visit obituaries at www.lenmarkfh.com.
Published January 11, 2016