Johnnye Taylor Reeves
Sioux Falls, SD, 1927 - 2016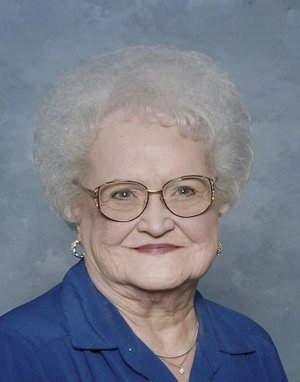 Johnnye Taylor Reeves, age 88, of Sioux Falls, South Dakota, formerly of Sheridan, died Wednesday, January 13, 2016, at Sanford Medical Center in Sioux Falls, South Dakota. She was born June 27, 1927 in Rosboro, Arkansas, the daughter of the late Orien D. Taylor and Una Ponder Taylor. Mrs. Reeves was a member of the Grant County Museum Board and a member of First United Methodist Church in Sheridan where she served as organist for 20 years. Mrs. Reeves loved her church. She served on many committees locally and as a lay member of the Little Rock and Arkansas Annual Conferences of the United Methodist Church. She was also active in the local, district, and conference United Methodist Women.
Mrs. Reeves is preceded in death by her parents; husband, Robert L. "Bob" Reeves; and sister, Martha I. Taylor. She is survived by her sons, William O. "Bud" Reeves of Fort Smith, Arkansas, and Robert Bradley Reeves (Debbie) of Sioux Falls, South Dakota; grandchildren, Jeremy (Leslie), John, Matt, and Grace Reeves; and great-grandchildren, Walker and Oliver Reeves.
A celebration of Johnnye's life will be held at First United Methodist Church in Sheridan on Monday, January 18, at 10:30 a.m. Visitation will be Sunday, January 17, from 6-8 p.m. at Buie Funeral Home, 1301 S. Rock St., Sheridan, Ark. Memorial donations may be made to First United Methodist Church, P.O. Box 357, 100 E. Church St., Sheridan, Ark. 72150. Arrangements are by Buie Funeral Home of Sheridan. You may sign the guestbook at: www.buiefuneralhome.com.
Published January 16, 2016
OBITUARY SUBMITTED BY:
Buie Funeral Home
1301 South Rock Street, Sheridan, AR
Phone: 870-942-3231
http://www.buiefuneralhome.com