Charles England Plunkett
Camden, AR, 1934 - 2016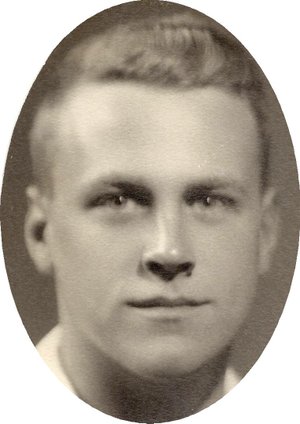 Judge Charles England Plunkett of Camden, Arkansas passed away during the early morning hours of Thursday, January 14th, 2016. Charles was born in Camden to Judge England and Ethel Thigpen Plunkett on December 4th, 1934. He was 81 years young and died with his boyish charm still fully intact.
Charles was born and raised in Camden and although his travels and experiences took him far and wide, he always returned to the town he loved and called home. Charles was no stranger to adversity in life. His mother passed away prior to his 2nd birthday and his father, a judge and a decorated WWI veteran who had lost a leg in the Great War, died when he was only 7. Raised by the loving hand of his mother's best friend and her husband, Mr. & Mrs. Harry Robertson, he would take the difficult hand he was dealt in life and play it to its fullest.
As a student at Camden High, he was a standout, but beyond the classroom, he did so much more. Whether taking the lead in Macbeth or taking the lead in the classroom with a keen intellect, he was an affable student who always made his presence known. He was an accomplished athlete and led the Camden Panther Football Team as Team Captain where he was a 4 time All State Tackle as well as a 4 year letterman and starter.
During his senior year, he was only the third person from Camden selected to the All Southern Team and even more impressively he was selected as an All American for that year as well. His talent and leadership were recognized by his coach (Coach Coleman) who went so far as to have Judge Plunkett call the plays from the line instead of having the quarterback call them. No doubt it was a unique arrangement for an incredibly unique talent. This talent earned him an athletic scholarship which allowed him to attend college by playing football at Vanderbilt University. Football would then take him from Vanderbilt to Auburn and to Tulane before, as he would often say, he felt it was time to finally "get serious and graduate", and he then transferred to Hendrix College. Although a transfer, Charles was elected Student Body President his senior year and always had a special love for Hendrix as his Alma Mater. There were rumors he was invited to tryouts for the pros in football at one point but when asked, he would only demure that he loved the game that provided him with so many wonderful memories and more than a few significant opportunities in life.
From Hendrix, he attended Duke University Law School where he earned his Juris Doctorate (J.D.). After finishing law school, he returned to Camden where he had his own law practice in addition to serving as County Criminal Judge before being elected as Chancery Judge in 1974. He served in that capacity for over twenty years in addition to the many areas of business with which he was involved. From Banking to Timber, he had a competence for commerce that was commendable. As a Judge, he was known as an accomplished jurist who counseled and guided many in the legal community. He is remembered for his wisdom and fairness on the bench and for the compassion that was so critical in certain cases. In the community, he was involved and a leader. He was a member of the Rotary Club, the Free & Accepted Masons, and the State Bar of Arkansas. He was also an active member of the First United Methodist Church and at one point, during his younger years, the Sunday School class he taught was even broadcast on the radio. He was quite the orator.
Charles will be remembered as many things, but it is hard to capture the essence of the man without marveling at some of the experiences he had not by good fortune, but by the ability to see things in a different light. He was the man that on one occasion in New York, when others were calling out to Cassius Clay, had the good sense to call out to Muhammad Ali and thus a long friendly conversation was had that otherwise would have never been. He was the man that at the age of 20, as he pondered questions about life and where we all stood in the Universe, took pen to paper and wrote a letter to Albert Einstein inquiring about such things. More notable than that was the fact his letter was intriguing enough that Einstein took the time to write him a lengthy letter back and thus a correspondence began. Such anecdotes are many although they were never easy to obtain from the man himself. One would only here them in passing if at all and at most in small amounts. Charles was always more interested in the stories of others than in sharing his.
A final accomplishment that must be acknowledged when assessing the quality of the life Judge Plunkett lived is the most important one. It is the accomplishment that stands high above all others, and undoubtedly required the gift of gab in addition to the use of all his charm and wit. It was when he managed to convince one Nancy Kathleen Stephenson to marry him and move to Camden from Chicago. From that singular success came three children that will forever adore him, who are forever blessed to have had him as their father, and forever saddened by his passing.
For the humility he always showed, for the tremendous generosity he quietly displayed, for the importance he placed on the value of hard work and education, for the dedication he showed to making the world better for those in need, and most of all, for the love and dedication he showed and felt for his family, friends, and for all those around him, he shall remain in our hearts and in our minds and be always and forever missed.
Preceding Judge Plunkett in death were his parents, Judge England and Ethel Plunkett; his sister, Ellen Plunkett Akins Moseley; and his loving wife, Nancy Stephenson Plunkett. Judge Plunkett is survived by his sons, John England Plunkett and his wife Tiffany, and Mark Barrett Plunkett of Dallas, Texas, and his fiance'e Meredith Nicole Falke. His daughter, Kathleen Plunkett and her husband, Dr. Arlan Andrews of Tulsa, Okla. and grandchildren, Sarah Andrews and Adam Andrews.
Services will be held at 1 p.m. on Tuesday at the First United Methodist Church of Camden with burial in Greenwood Cemetery. The Rev. Buddy Ratliff will officiate the services. Visitation will be Monday from 4 to 6 p.m. at Proctor Funeral Home in Camden. Memorials may be made to the First United Methodist Church of Camden or the Ouachita County Historical Society. To sign the online guest register, visit www.proctorfuneralhome.com.
Published January 16, 2016
OBITUARY SUBMITTED BY:
Proctor Funeral Home
442 Jefferson Street SW, P.O. Box P, Camden, AR
Phone: 870-836-2264
http://www.proctorfuneralhome.com