Bobby R. Maddox
Moline, IL, 1935 - 2016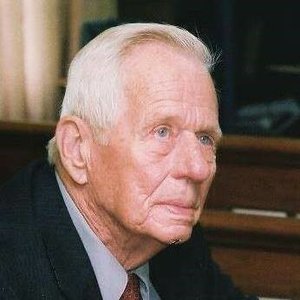 Bobby R. Maddox, 80, of Moline, IL, died January 15, 2016, at Baptist-Health Medical Center, North Little Rock, Ark.
Funeral services will be held at 1 p.m. Friday, January 22, 2016, at Esterdahl Mortuary & Crematory, Ltd., 6601 38th Avenue, Moline. Visitation will be from 4 to 7 p.m. Thursday, January 21, 2016, at the funeral home. Burial will be at Moline Memorial Park.
Bobby was born on August 14, 1935, in Hazen, Ark., the son of Robert L. and Annie Lee Holcomb Maddox. He married Carolyn Darlene Froud on December 19, 1956, and she preceded him in death on September 15, 1960. He married Wanda A. Smith on May 11, 1961, in Batesville, Ark., and she preceded him in death on May 3, 2011.
Bobby graduated from the Missionary Baptist Seminary in Little Rock, Ark. in 1959 and pastored churches in Arkansas, Kentucky and Missouri. He also worked extensively in corporate sales and was very active in the Alcoholics Anonymous Program.
Survivors include his children, Rita Perkins, Vilonia, Ark., Bobby A. (Julie) Maddox, Chula Vista, Calif., Belinda (Doyle) Ainsworth, Ward, Ark., Kelly Gose, Vilonia, Ark., and Johnny L. (Debi) Maddox, Rock Island, Ill.; 16 grandchildren; 13 great-grandchildren. He was preceded in death by his parents, wives, and granddaughter, Sara Nichole Berry.
Memories may be shared online by visiting esterdahl.com.
Published January 20, 2016