Gene V. Keith
Bella Vista, AR, 1931 - 2016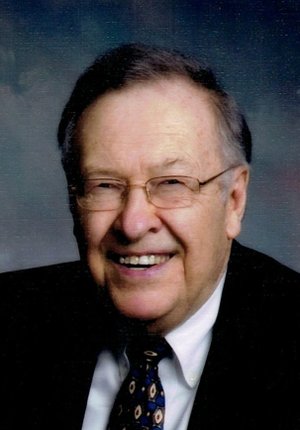 Gene V. Keith, 84, of Bella Vista, Ark., passed away January 13, 2016 at Highlands Healthcare and Rehabilitation Center. He was born on May 15, 1931 to EL and Ilda (Barnes) Keith in Borger, Texas. Gene attended college at Frank Phillips College and West Texas State University on a Basketball Scholarship. In 1951, he enlisted in the U.S. Air Force during the Korean War. He served in Okinawa, Japan while attaining the rank of Staff Sergeant.
After receiving an Honorable Discharge, Gene worked for his father at Lake Keith Resort and Bella Vista Resort in Arkansas. He married Josephine (Bailey) Keith in 1956 and five months later they moved to Tulsa, Oklahoma to manage an apartment complex. Soon thereafter, he joined the Tulsa Police Department, serving twenty years and two months before retiring.
Gene spent the next 11 years as an Investigator for Republic Insurance. He retired completely in March 1993 to move back to Bella Vista, Arkansas to care for his father.
Gene's parents and his brothers, Wayne and Adrian, have preceded him. He is survived by his wife of 59 years, Josephine, youngest brother, Edwin Keith (wife Suzanne) of Houston, Texas, three children: Kim Aunko (husband Robert) of Broken Arrow, Okla., Kent Keith of Poplar Bluff, Mo. and Kendall Keith of Stateline, Nev. Gene had two granddaughters; Alayna Hooper (husband Michael) and Callie Aunko and one great -grandson, Jude Hooper, all of Broken Arrow, Okla.
A Memorial Service will be held at 2:00pm, Thursday, January 21 at Bella Vista Baptist Church. In lieu of flowers, memorial contributions may be made to: Bella Vista Baptist Church Building Fund, The Gideons International or the "Gene Keith Memorial Basketball Shoe Fund" at Poplar Bluff Schools Foundation, 1110 N. Westwood, Poplar Bluff, Mo., 63901 (this fund's purpose is to provide basketball shoes for Poplar Bluff High School student/athletes that otherwise couldn't afford shoes). Online condolences: funeralmation.com.
Published January 20, 2016
OBITUARY SUBMITTED BY:
Bella Vista Funeral Home and Crematory
2258 Forest Hills Blvd, Bella Vista, AR
E-mail: office@funeralmation.com
Phone: 479-855-1611