Sheila Cunningham-Williams
of Little Rock, AR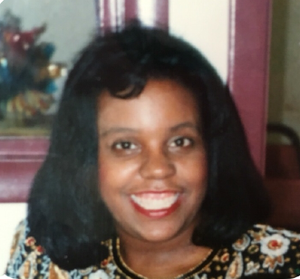 Sheila Cunningham-Williams, 45, of Little Rock transitioned peacefully into eternity Monday, January 18, 2016, in the comfort of her home anchored by her loving children. Her battle has been long and hard fought, but on the wings of an angel she has been transfixed into a land free from pain and suffering. Sheila, in her family's tradition, was a faithful member of First Baptist Church-Highland Park while her health permitted.
She leaves to cherish her precious memory a loving son, Michael Williams Jr.; devoted daughter, Moriah Cunningham; four grandchildren; her loving mother, Sheba Jones-Cunningham; brother, Walter Cunningham, Jr.; special cousin/sister, Derykka Albright-Ross; three uncles; six aunts; and a treasure trove of cousins, other relatives, and friends.
Obsequies for Shelia will be 1 p.m. Saturday, January 23, at Liberty Hill Baptist Church, 1215 South Schiller Street, LR, Ark. Family hour will be 6-7 p.m. Friday, January 22, at Shiloh Seventh-Day Adventist Church, 2400 South Maple Street, LR, Ark. Visitation at the funeral home 12-4:30 p.m. Friday. Services entrusted to Walton GateWay Funeral Chapel, Inc., "Where Caring and Quality Come First", 2405 South Gaines Street, LR, Ark. 72206, (501) 376-7188.
Published January 20, 2016