Charles F. Davis
Jonesboro, AR, 1925 - 2016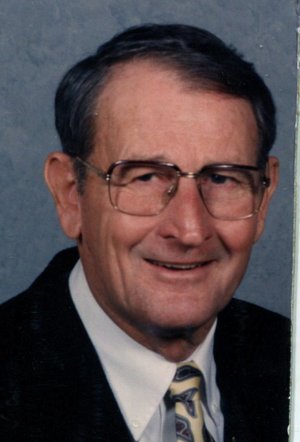 Charles Freemond "Chili" Davis, 90, of Jonesboro, died on Tuesday, January 19th, 2016 at the Craighead Nursing Center in Jonesboro.
Born in Prescott, Arkansas on the 5th of October, 1925, he was a graduate of El Dorado High School. After attending various colleges during World War II, he received a bachelor's degree from Hendrix University and masters from The University of Iowa. Serving in the United States Navy on Guam during World War II, Lt. J.G. Davis welcomed navy men to the island by directing activities and positive motivational activities.
After eight years of coaching football in Jonesboro High School and Junior High, he worked in insurance sales. Later, he bought Grady Insurance Agency of Jonesboro and became an independent agent. Contributing to the community through his work in the Kiwanis Club, he served as the president in 1961, and was the oldest Kiwanian during the past year in Jonesboro. His love for athletics encouraged him to continue working as a football and basketball referee for 20 years.
A member of the 1st Presbyterian Church of Jonesboro, he served as Elder in the Session. Always loving fishing, he spent peaceful times hoping to catch the big one at Norfork Lake, as well as casting with the Jonesboro Balogna-Gravy Hunting & Fishing Club from Jonesboro.
His parents were Roy F. Davis and Opal Phillips Davis of El Dorado. He had one sister, May Dan McKnight, who was buried last weekend in El Dorado. Survivors include his wife of 66 years, Mary F. "Sisty" Nicholson Davis, daughter Jill Davis, son Brent and wife Terry Davis, Allison Prichard (step-granddaughter), Nancy McKnight (niece- Chattanooga, Tennessee), Leslie and husband Ryan Peterson (great-niece from California), and a grandchild of the heart Peggy Davis and husband Shannon Davis, and grandchildren of the heart, Natalie and Nathan.
Visitation will be held Saturday from 2 p.m.-4 p.m. at Emerson Funeral Home in Jonesboro. Services and burial will be private. In Lieu of flowers, donations may be made to the Northeast Arkansas Humane Society, 6011 E. Highland Dr., Jonesboro, Ark. 72401. Online registry at www.emersonfuneralhome.com.
Published January 22, 2016
OBITUARY SUBMITTED BY:
Emerson Funeral Home
1629 E. Nettleton, Jonesboro, AR
Phone: 870-935-4345