Donald Edward "Buddy" Wray
Springdale, AR, 1937 - 2016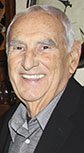 Donald Edward "Buddy" Wray, 78, of Springdale, Ark., died January 18, 2016, in Fayetteville. Buddy was born March 24, 1937 in Des Arc, Arkansas the son of Buford and Allie Bacon Wray. He was preceded in death by his parents, and brother, Billy Wray.
Buddy's education began at Southern Arkansas University where he was a member of the Mulerider Football Team. He continued his education at the University of Arkansas where he earned a Bachelor of Science degree in Animal Husbandry in 1959. While at the University of Arkansas, he became a member of Pi Kappa Alpha Fraternity. Upon completion of his bachelor's degree, Buddy returned home to help his mother settle the family estate after the death of his father. He then spent time in the Army, and later returned to Fayetteville to serve in the Army National Guard and begin work on a Masters Degree from the University of Arkansas. Before completing the degree, Buddy was recruited to go to work for a small poultry company in Springdale, and joining Tyson Foods as a field service representative in 1961. His extraordinarily strong work ethic coupled with personal accountability helped Buddy work in a wide variety of management positions, propelling him upward in the workplace. He was named Chief Operating Officer in 1992, and was vested with oversight for all Tyson operations, including live poultry production, processing and sales. Within a year, he became President and COO and he retained this position until he retired in 2000. Being unable to completely leave the company he loved, Buddy remained as a part time consultant until 2008. When asked in 2008, Buddy joyfully returned to full time service with Tyson. He was appointed to serve as Executive Vice President and Special Assistant to the president and CEO from 2009 to 2014; making his career span more than 50 years. In addition to his multiple management positions, Buddy served as a member of Tyson's Board of Directors from 1994 until 2003.
Buddy's faithfulness to God was apparent in his daily life. He was a member of the Robinson Avenue Church of Christ where he served as an elder and deacon. He was also a dedicated servant to the Northwest Arkansas area, especially Springdale. He was a member of the Kiwanis Club of Springdale where he received the Scottish Rite Citizen of the Year in Arkansas. He also shared his love of football by coaching Kiwanis Kid's Day for many years.
His personal battle with heart disease for 40 years inspired his involvement with organizations committed to prevention and cure of the disease. He was a long time member of the Northwest American Heart Association Board, including the responsibility of serving as the organization's President. Buddy's service to his community also included the Jones Trust, where he was a recipient of the Friends of Bernice Award; the Endeavor Foundation; Arvest Bank of Springdale and the Care Foundation. Other boards included: the National Chicken Council, the Arkansas Poultry Federation, and the International Foodservice Manufacturers Association.
His dedication to helping others could also be seen in his work with higher education. He served on the National Advisory Board for the American Studies Institute at Harding University, the Dean's Advisory Board for the Sam M. Walton College of Business and College of Agriculture at the University of Arkansas, as well as the Board of Trustees of College of the Ozarks in Missouri.
Buddy was known for his motto, "Look behind with no regrets, look forward with no fear." His determination to live that quote brought about much recognition and accolades in his lifetime. The University of Arkansas established the Donald "Buddy" Wray Chair in Food Safety in the Dale Bumpers College of Agriculture in 2004. He was inducted into the Arkansas Agriculture Hall of Fame in 2012. He was a Quality of Life honoree by Northwest Arkansas Community College in 2014. The "crowning" moment of his business career was his induction into the Arkansas Business Hall of Fame in 2015, an honor awarded by the Sam M. Walton College of Business at the University of Arkansas. He had many people, hobbies and interests that brought him joy in life.
Being an avid outdoorsman, he enjoyed hunting pheasant, quail and duck, and relished salmon fishing in Alaska. Saturday mornings were spent on his farm with the cattle or at home pruning his beautiful roses. He was also a HUGE Razorback fan, following them in every sport. Poppy/Pepaw's eyes sparkled with joy, and laughter filled the room when he spent time with his grandchildren. Each grandchild carries on his legacy in some way. Yet, Buddy's most fulfilling happiness came from the life he shared with his wife Linda. There is no greater example of true love. Buddy will be sorely missed by the many family members, friends and co-workers he dedicated his life to love, serve and inspire. We take great peace in knowing God has called his servant home.
Buddy is survived by his loving wife of almost fifty years, Linda Gillmore Wray; daughter, Cindy Wray Spain and husband Chris of Burke, Virginia; son, Scott Wray and wife Kim of Fayetteville, Arkansas; and daughter, Jana Wray Morrison and husband Ryan of Brownsburg, Indiana; sister, Carolyn Wray Shanks of Springdale, Arkansas; eight grandchildren, Camille Spain, Megan Wray, Sarah Kate Wray, Claire Spain, Hayes Morrison, Cecilia Spain, Evan Morrison, and Abigail Morrison; sisters-in-law, Dinah Fuller and husband Jim of Springdale, Arkansas; and Jeannie Gillmore of Springdale, Arkansas; and several nieces and nephews that loved him dearly.
The family will receive guests from 3 p.m.-5 p.m., on Friday, January 22, at Moore's Funeral Home in Fayetteville. Memorial services and reception will be Monday, January 25, 2 p.m., at Robinson Avenue Church of Christ under the direction of Moore's Chapel. To sign the online guestbook, visit www.mooresfuneralchapel.com.
Memorials may be made to the following organizations: The Well.Community Church and Center, 330 N. Green Street, Brownsburg, Ind. 46112; Robinson Avenue Church of Christ, 1506 W. Robinson Avenue, Springdale, Ark. 72762; Jones Center, 922 East Emma Ave., Springdale, Ark. 72764; American Heart Association, 108 East Sunbridge Drive, Fayetteville, Ark. 72703.
Published January 22, 2016
OBITUARY SUBMITTED BY:
Moore Chapel
206 West Center Street, P.O. Box 1149, Fayetteville, AR
Phone: 479-442-7314