Odies Wilson, Jr.
Kansas City, KS, 1927 - 2016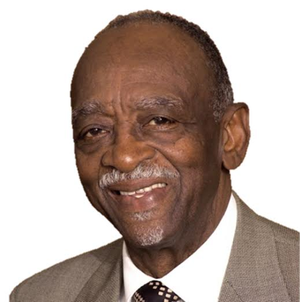 Odies Wilson Jr., 88, of Kansas City, Kansas, died January 14, 2016 at his home. Odies Jr. He was born July 23, 1927 in Pine Bluff, Arkansas to the late Odies Wilson Sr. and Elise Merritt Wilson of Homa, Louisiana.
Survivors include: son, Odies Wilson III.; brother, Merritt Kelso and Paul; sister, Geraldine Wilkerson; special niece and great-niece, Kayla, special niece Bernadel Jefferson; four grandchildren, Duane Odies, Shontietta Elise, Odies IV., and Christopher; two great-grandchildren, Jaylen Duane and Jaden, along with a host of friends and co-workers from General Motors and Metropolitan Baptist Church.
Odies served his country in the U.S. Army during the Korean War. He was a loyal and productive employee of General Motors for 41 years. Services for Mr. Oldies Wilson will be held 11 a.m. Saturday, January 23, 2016 at Metropolitan Baptist Temple. Visitation hours are scheduled from 10-11 a.m. Saturday, January 23, 2016 at the church. Burial will be in Chapel Hill Cemetery. Services entrusted to Mrs. J.W. Jones Memorial Chapel in Kansas City, Kansas. "We Give Reverence to the Dead, Through Our Service to the Living."
Published January 22, 2016