Jesse Eugene (Gene) Thompson
of Little Rock, AR, 1926 - 2016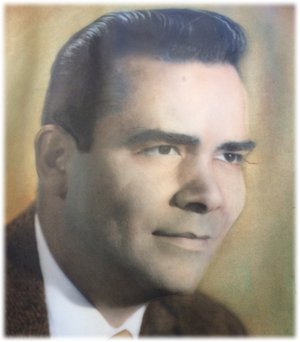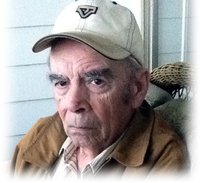 JESSE EUGENE (GENE) THOMPSON, 89, of Little Rock, passed away Friday, Jan. 22. Born in 1926 to Jesse Floyd Thompson and Ora Dorothy Smedley Thompson, he attended Fort Smith public schools, graduating in 1944. Gene joined the Navy in 1944 and after basic training, he attended V-12 flight school in Monticello, Ark. After flight school, he took part in atomic bomb testing at Bikini Atoll in the Pacific under Operation Crossroads. Gene married Jeannine Estelle Quenin in 1946 in Fort Smith and then graduated from the University of Oklahoma in 1949 with a degree in Journalism and was commissioned as an Ensign after completing the NROTC program at OU.
After his active service in the Navy was complete, he moved to Maryville, Tenn. with his wife and son, Richard Eugene Thompson, where he became editor of the Maryville Enterprise newspaper. An offer from Little Rock's Construction News Magazine to become an editor brought him back to Arkansas in 1954 where he rose to Editor-in-Chief. With his involvement in publishing articles on engineering and construction, he was elected president of the Little Rock Engineers Club and belonged to other civic clubs as well. He was also a member of the Naval & Marine Reserve Center located at War Memorial in the Fair Park area where he ascended to Commanding Officer with the rank of Lieutenant Commander. He was a member of Western Hills Country Club for several years.
Gene saw an opportunity in 1963 with J. A. Riggs Tractor Company to become Sales Promotions Manager, later adding central Arkansas as his sales territory where he successfully served many area contractors. Gene retired in 1988 to continue hunting, playing golf, watching his grandchildren play sports and helping his wife with her Grooming Table business, raising show dogs and taking care of his home spread they called the Ponderosa.
Gene was involved in coaching his son, Richard's baseball teams in the 1960's, spending many hours playing catch, and attended as many games as possible in his other sports. Gene and Jeanne administered just the right amount of love and discipline to Richard and his best friend, Mike Fuller, as they grew from boys to men. They also were very generous in giving their abundant love and time in being involved in all four of their grandchildren's lives as they grew up to adulthood.
He was predeceased by his parents; sister, Pauline (Gib) Forsgren of Fort Smith; his loving wife of 61 years, Jeanne (2007). Survivors include his son, Richard E. (Tammy) Thompson of Little Rock; grandchildren, Kerry Q. Thompson Nelson; great-grandchildren, Zach & Bella of Bentonville; Jason (Dawn) Thompson; great-grandchildren: Dylan, Amber, Paige of Little Rock; Rett B. Thompson and fiancée, Dr. Caroline Nardi of Little Rock; Carmen 'Allie' Thompson of Little Rock; and several nephews, nieces and cousins and two 96 year-old WWII brothers-in-law who are both Lt. Col.'s (Ret.).
For those interested, a short visitation gathering will be held at Roller-Chenal Funeral Home at 11:30 prior to the trip to the graveside service, with military honors, to be held Wednesday, Jan. 27, 2016 at 1 p.m. at Pinecrest Cemetery, 7401 Hwy 5 N Alexander, Ark. A visitation/reception service will be held immediately afterward at 4105 Longtree Cove, Little Rock, AR 72212, where family and friends are welcome.
Memorials may be made to Alzheimer's Arkansas or the Humane Society. Thanks to Conway Healthcare and the VA.
Online guestbook may be signed at www.rollerfuneralhomes.com/chenal.
Published January 25, 2016
OBITUARY SUBMITTED BY:
Roller-Chenal Funeral Home
13801 Chenal Parkway, Little Rock, AR
Phone: 501-224-8300
http://www.rollerfuneralhomes.com/chenal