Anita Kay Pitts
Santa Fe, NM, 1950 - 2016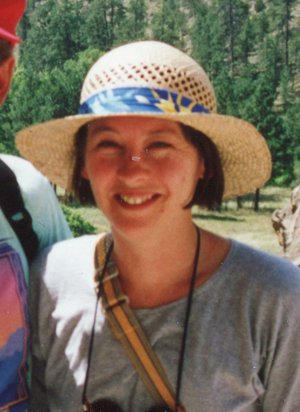 Anita Kay Pitts, 65, passed away January 22 in Santa Fe, N.M. with her twin sister Pam by her side.
She was born on 2/21/1950 in Spokane, Wash. She pursued a lifelong passion for the study of the arts, sciences and the spirituality of her soul and found a god of her understanding.
Kay earned a degree in microbiology from the University of Iowa and taught in their science department. She was drawn by the history and culture of the northern New Mexoco area and chose Santa Fe as her home.
She loved hiking, music and travel, especially her trips to France. Her regard for birds was well known and every vulnerable little bird could find sanctuary within her garden walls.
Preceeded in death by her father, Ross Pitts Sr. Survivors include her partner of many years, Lou Hoffman of Santa Fe, N.M.; her mother, Vivian Taylor-Pitts of Garfield; brothers Ross Pitts Jr. and wife Marion of Gentry, Mark Pitts of Garfield and sister, Pamela Light of Rochester Hills, Mich.
She will be profoundly missed by all who knew and loved her.
A memorial service will be announced at a later date.
Published January 31, 2016