Marcia L. Roberts Campbell
Gulf Breeze, FL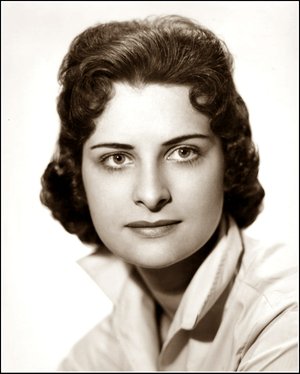 Marcia Louise Roberts Campbell departed this life for the light of a different shore on Jan. 5, 2016. Marcia was 78 years old and a resident of Baton Rouge, La. She was born in New Orleans on July 1, 1937, to Dr. William "Bill" and Myra Geary Roberts. Marcia was a 1955 graduate of Baton Rouge High School, where she was a member of "the Dirty Dozen." She attended William Woods College and graduated from Louisiana State University in 1959, where she was a member of Pi Beta Phi.
Following graduation, Marcia taught elementary school physical education. Later, she owned a flower shop and worked in retail sales with Talbots.
Marcia enjoyed domestic and international travel, especially to visit family and friends. She greatly enjoyed her involvement in PEO, chapter AA, and her friends from yoga class. St. James Episcopal Church was an important part of her life. She was a member of St. Joan of Arc, the Altar Guild, worked with the wedding and bereavement committees, and for many years assisted with the Friday Lenten Gumbo.
Marcia was preceded in death by her parents and her husband.Lynn Campbell. She is survived by her daughters, Carolyn Wade and her husband, Andrea Giannotti of London, England; Virginia Guillory and her husband, Michael of Gulf Breeze, Florida; grandson Nicolas Giannotti; sister Carolyn Barber and her husband, Charles of Pittsfield, Illinois; and many loving cousins, nieces, nephews, and friends.
Visitation will be held on Saturday, February 20, at St. James Episcopal Church in Baton Rouge La. from 12 to 1, with religious services at 1 p.m. Inurnment will follow at Roselawn Memorial Park. Donations requested for St. James Episcopal Church or the Cancer Services of Greater Baton Rouge.
Published January 31, 2016