Harvel Sieber
North Little Rock, AR, 1969 - 2016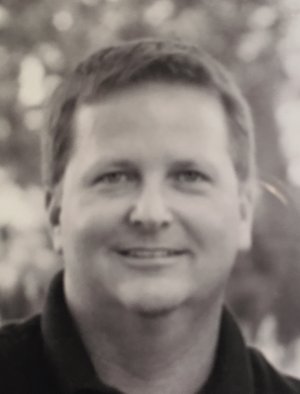 Harvel Todd Sieber, 47, of North Little Rock, died Tuesday, November 15, 2016.
He was born March 15, 1969 in Stuttgart, Arkansas to Tom and Sue Sieber. He graduated from Stuttgart High School in 1987. Todd lived in Stuttgart until he was 20 years old, and then decided to move to Little Rock to work at his cousin's mortuary service. After a few years he went to work for Overnite Shipping. In March of 2002, Todd found a career that suited his amazing, God given abilities at Peterbilt, selling trucks there until his death. His hard work and dedication to his customers were key reasons why he has customers not only in the continental U.S., but in several countries across the globe (Even Australia!).
At an early age, Todd developed a love for the outdoors. Todd and his father and friends made memories that will live on forever. It didn't matter if it was deer, duck, pheasant, hog, or any other type of game Todd loved the experience and couldn't wait to share with his friends! But, it was the idea of future hunting with Gracie that made his eyes light up.
The camaraderie, laughter and love shared is immeasurable, and one can only wish that they have a friend like Todd to share life with.
Todd was selfless, loving, and without question, a man that was looked upon as a friend by anyone that was privileged enough to be blessed to meet him.
Above all of these things, it was his faith in Jesus Christ that made him the man that he was. He became a Christian at the age of 10, being baptized by water in the Little Lagrue Bayou. We know, beyond the shadow of a doubt, that he is going to live forever in Heaven.
He is survived by his wife, Cynthia McCullar Sieber, and a daughter, Gracie Mae Sieber, six years old. Besides his wife and daughter, Todd is survived by his father, Tom Sieber, a brother, Scotty, a sister, Roxanne, along with two nephews, Ty and Rocky.
All friends and family are invited to attend one of two memorial services. A memorial service will be held Saturday, November 19th, at 10 a.m. at Oasis Church, 7318 Windsong Drive, North Little Rock, Ark. There will be an additional memorial service for all friends at New Zion Missionary Baptist Church, New Zion Road, Tichnor, Arkansas at 3 p.m. on Saturday.
In lieu of flowers, the family request donations be made to New Zion Missionary Baptist Church, c/o Bonnie Shepherd, P.O. Box 4, Tichnor, Ark. 72166. On-line guest register at www.SmithFamilyCares.com.
Published November 17, 2016
OBITUARY SUBMITTED BY:
North Little Rock Funeral Home
1921 Main St, North Little Rock, AR
E-mail: mail@nlrfh.com
Phone: 501-758-1170