Bobby G. Lamb
Baton Rouge, LA, 1931 - 2017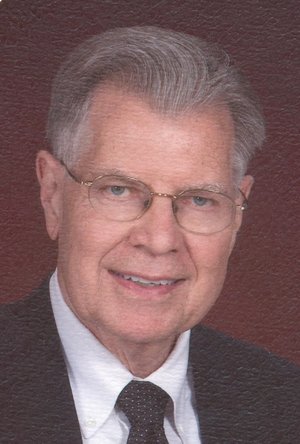 Bobby G. Lamb (Bob or Daddy Bob) of Baton Rouge, La. entered the gates of Heaven and into the arms of Jesus on July 31, 2017. He was born July 26, 1931 in Leola, Ark. and longtime resident of Baton Rouge.
He is survived by his wife of 62 years, Hasseltine "Tina" Lamb, two daughters, Debby Crifasi and spouse David; Cindy Barksdale and spouse Brett; a son Robert Lamb and spouse Bridget. Also grandchildren Shane Barksdale and spouse Amber Miley Barksdale, Jordan "Jordy" Barksdale, Kristen Crifasi, Leyton Lamb, Kyle Crifasi and Londyn Lamb. Survived by two sisters, Montyne O'Dell and spouse Jerry of Little Rock, Ark.; Shirley Frazier and spouse Bob of Malvern, Ark.; and brother, Bill Lamb of Little Rock, Ark. He is preceded in death by his parents, Duran and Lalah Lamb.
Bob graduated from Leola High School and attended Henderson State College for 1 year. He then joined the Air Force where he served four years during the Korean War as a medic at Sheppard Air Force Base in Wichita Falls, Texas. Upon completion of his service, he went to Arkansas Tech where he met his future bride. He went on to graduate from the University of Arkansas where he earned his degree in Electrical Engineering. After graduation, he worked at U.S. Steel and Air & Hydraulics in Birmingham, Ala. He decided to form his own company and move his family to Baton Rouge. Bob started two very successful businesses, Automation Engineering Company and North American Hydraulics. After 40 years, he sold both companies and retired soon thereafter. He loved working and was well-respected all over the country in the hydraulic industry. He was a member of the Professional Engineering Society in Louisiana, Alabama, Arkansas and Texas. He was a member of Florida Boulevard Baptist Church. Bob was known for being generous, having a quick-witted sense of humor and his classic "Lambisms". Bob was a dedicated and loving husband, father and grandfather.
Pallbearers will be his sons-in-law and grandsons. Visitation will be held at Greenoaks Funeral Home on Friday, August 4th from 11 a.m. until the service beginning at 2 p.m.
The family would like to thank Dr. Joseph Deumite for the many years of wonderful care. We would also like to thank Gina and Lance of Audubon Home Health and the Hospice of Baton Rouge.
In lieu of flowers, we request donations be made to the American Heart Association or a charity of your choice.
Published August 3, 2017