Earl Thomas Moreland
Fort Smith, AR, 1954 - 2017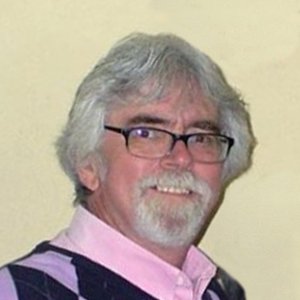 Earl Thomas Moreland, 63, of Fort Smith, Arkansas, completed his earthly journey and began his life everlasting in Heaven on Wednesday, July 25th, 2017.
He was born on July 10th, 1954 in Fort Smith, Arkansas to the late Wesley and Lula Moreland. Tom was a retired Methodist minister and a member of the First United Methodist Church in Fort Smith, Arkansas.
Upon graduating from Southside High School in 1971, he joined the Marine Corps. In 1974, Tom enrolled in college at the University of Arkansas in Conway, Arkansas. He earned a BA degree in Journalism in 1977. He truly loved UCA and the friendships he fostered there made a tremendously positive impact on his life. Those bonds became stronger everyday until his very last day here on earth.
After college, Tom had a calling and answered that call to become a minister. He was accepted into Perkins Theological Seminary at Southern Methodist University, in Dallas, Texas. He graduated with a degree in Theology and was ordained as a Methodist Minister.
The Methodist Ministry was fortunate to receive Tom as one of the most dedicated, faithful servants of God for 21 years. Always unassuming and humble, yet brilliant and well-read, Reverend Tom's sermons were
fresh and full of scripture that tied beautifully into his message for that day. After retiring from the ministry, Brother Tom had a strong desire to write. He found himself once again returning to college thistime earning his Master's degree in Journalism.
For the next two years, Tom became a page designer for the Fort Smith newspaper The Times-Record. During that time, he was also a free-lance writer for the paper and for various local magazines. Tom had a passion for movies and always made sure he had seen all of the latest films available. His gift of storytelling, led
him to aspire to write documentaries and short subjects that could be adapted for the craft of filmmaking.
Tom had so many interests. He loved books of all kinds, music, especially new music, photography, travel. His family genealogy was very important to him. He loved to preserve actual historic artifacts from his family and share their stories. He found joy in gardening and carpentry. In fact, Tom simply found joy in life itself.
He was preceded in death by his parents and a brother, Jackie Moreland. He is survived by the love of his life, his wife of 30 years, Brenda Moreland, of Fort Smith; two brothers, Bill Moreland and John Moreland of Fort Smith; two stepsons, Tony Porter of Nashville, Arkansas, and Marty Porter of Hope, Arkansas; one grandson,
Peyton Porter of Hope, Arkansas; two granddaughters, Cheyenne Porter of Hope, Arkansas; Raegan Porter of Nashville, Arkansas.
A Celebration of Life will begin at 11 a.m.,Saturday, August 5th, 2017 at Central Presbyterian Church, 2901 Rogers Avenue, Fort Smith, Arkansas 72901. Reverend Rita Wilson will officiate. Family will visit with friends, Friday, August 4th, 2017 from 5 p.m. to 7 p.m. at the Central Presbyterian Church Parlor.
Memorial gifts may be made to Central Presbyterian Church. To sign an online guestbook, visit www.edwardsfuneralhome.com.
Published August 3, 2017
OBITUARY SUBMITTED BY:
Edwards Funeral Home
PO box 3, Fort Smith, AR
E-mail: edwardsfh@yahoo.com
Phone: 479-782-8203