Nancy Patricia Menz Farrell
Daniel Island, SC, 1956 - 2017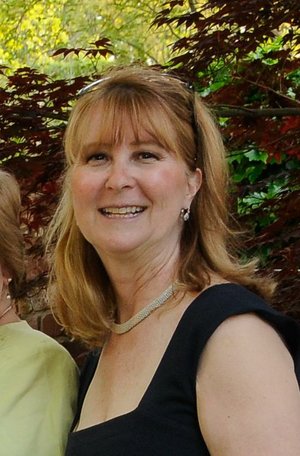 Nancy Patricia Menz Farrell, 61, of Daniel Island, South Carolina, passed away Saturday, July 29, 2017. She was born on July 15, 1956 at St. Vincent Infirmary in Little Rock, Arkansas. She graduated from Mount St. Mary Academy in 1974. She graduated from Rhodes College (formerly known as Southwestern at Memphis) in 1978. After graduation, she was a flight attendant for Delta Airlines for a year. She then taught second and third grades at Holy Souls Catholic School for three years, after which she became a flight attendant with American Airlines for 10 years. Nancy married Dennis Farrell on October 17, 1992, with whom she had three children, Madison Farrell, Abigail Farrell and William Farrell. She will be remembered as a loving wife, sister, daughter, friend and an amazing mother.
She was predeceased by her father, Frederick J. Menz. Nancy is survived by her husband of 24 years, Dennis James Farrell; three children: Madison, 23, Abigail, 20, and Will, 16; and Dennis's four children: Michael, Katie, D.J. and Colleen; mother: Patsy Menz of Little Rock, Arkansas; siblings: David Menz, Barbara Bryan, Laura Harper, Doug Menz and Mary Scharff; two sisters-in-law: Evelyn Menz and Courtney Menz; three brothers-in-law: Houston Bryan, Ernie Harper and Richard Scharff; and several nieces and nephews.
Visitation will take place on Thursday, August 3, from 6 p.m. to 8 p.m. at the Charleston Cremation Center, 2054 Wambaw Creek Road, Charleston, South Carolina, with a Vigil Service to begin at 7 p.m. The Mass of Christian Burial will be celebrated on Friday, August 4, at 9:30 a.m. at the Church of the Holy Cross, 299 Seven Farms Drive, Daniel Island, with Father H. Gregory West, pastor of Saint Clare of Assisi Catholic Church, presiding. Burial will be private. The family will receive family and friends following the Mass on Friday, August 4, at a reception at the Daniel Island Club, 600 Island Park Drive, Daniel Island, S.C. 29492. Flowers can be received at the Charleston Cremation Center Funeral Home, or in lieu of flowers, the family asks that memorial gifts be made to: Building Fund Saint Clare of Assisi Catholic Church, 225 Seven Farms Drive, Suite 107, Daniel Island, S.C. 29492. Visit our guestbook at www.legacy.com/obituaries/charleston.
A mass of Christian Burial for Nancy will also be held Friday, August 11, 2017 at 10 a.m. at Our Lady of the Holy Souls Catholic Church, 1003 N. Tyler Street, Little Rock, Arkansas 72205. Inurnment in the columbarium adjacent to the church and a reception at the Parish Hall will follow the service.
Memorials may be made to Monsignor Allen Trust and Development Fund, 1001 N. Tyler, Little Rock, Arkansas 72205, or Mount Saint Mary Academy Foundation, 3224 Kavanaugh Blvd., Little Rock, Arkansas 72205.
Published August 3, 2017