Daniel Barton Pritchett
Medellin, Columbia, , 1944 - 2017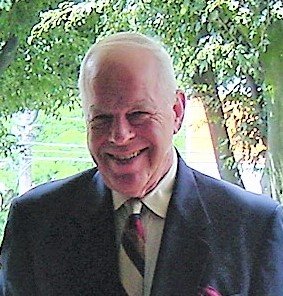 Daniel Barton Pritchett, (72), died July 22, 2017, after a brief illness in Medellin, Colombia, South America, where he lived.
He is survived by his wife, Maria, a step daughter, Paola, of Aventura, Fla.; a sister, Jane Collins (Rob) of Maben, Miss.; four nephews: Hugh Kinley of Tulsa, Okla.; Raymond Pritchett III (Beth) of Delmar, N.0Y.; Johnathan Pritchett (Misty) of Evansville, Ind.; and Gary Pritchett (Whitney) of Paragould, Ark.; four great nieces and five great nephews. He is predeceased by his parents, Raymond and Martha Barton Pritchett (Lepanto, Ark.), a brother, Raymond Pritchett Jr. (Maumelle), and a nephew, John Barton Kinley (Beebe, Ark.).
Dan grew up in Lepanto, Ark., joined the Methodist Church, attended Castle Heights Military Academy in Lebanon, Tenn. for two years, graduated from Lepanto High School in 1962, attended Hendrix College in Conway, Ark. for two years, graduated from U. of Arkansas in Fayetteville, Ark., where he was a member of the Kappa Sigma Fraternity, joined the Marine Reserve after college, worked in investments in California, and retired to Colombia where he met his wife, Maria. Dan will be greatly missed by his family and many friends, all of whom he loved dearly.
The will be no visitation Graveside service will be held Saturday at 11 a.m. at Potter Memorial Cemetery in Lepanto, Arkansas. Everyone will meet at the cemetery. Murphy Funeral Home in Lepanto in charge of arrangements.
Published August 4, 2017