Katherine "Tish" Henslee
of Little Rock, AR, 1934 - 2017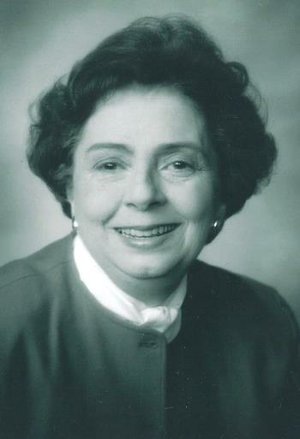 Dr. Tish Henslee, a teacher educator who was a pioneer champion of kindergartens and universal early-childhood education, died August 1, 2017. Dr. Henslee, a professor of education at the University of Arkansas at Little Rock, took her students-future teachers to the state capital to lobby for kindergartens when the state amended the constitution to let public schools operate them and when the legislature finally appropriated the first funds for kindergartens in 1973 under Governor Dale Bumpers.
Her research in early-childhood learning and her passion for the cause led her down new paths to raise the skills and achievements of preschoolers, especially the disadvantaged whose home lives left them poorly equipped to learn in school. In 1986, she and her husband, lawyer, William E. Henslee, began a five thousand watt commercial radio station, K-PAL, the only station in America with programming directed all together at children. She was the program director. K-PAL and another station they started in Orlando, Florida, that she hoped would become the prototype for a national network of children's educational stations won numerous national awards, four of them in 1987, including the George Foster Peabody Award for overall programming and the Crystal Award for community service from the National Association for Broadcasting, Parents' Choice a review of children's media and Act Award celebrating an achievement in children's TV & radio.
She retired in 2003 as professor emeritus of Education at UALR after training teachers for 36 years. Katherine Letitia Smith ("Tish") was born December 20, 1934 in Prescott, the daughter of the late, James Walter Smith and Nina Brunson Smith and stepmother, Martha Brunson. The family moved to Chicago two months later when her father's employer transferred him there, but after five years they returned to the town of Okay (Howard County), where her father ran a general store and being an engineer designed and built dry kilns in this Country and Mexico. Her mother died the next year. The family moved from Okay and it's three-room school to Hope when she was in the eighth grade so she could go to a bigger high school.
She attended Wilson College for Women at Chambersburg, Pennsylvania, for a year and Perdue University at West Lafayette, Indiana, for a year and then dropped out of school, got married, had a child and was divorced. She returned to Arkansas and received a degree in 1961 from Henderson State Teachers College (now Henderson State University) at Arkadelphia. She taught first grade for a year in the town of Bradley (Lafayette County) and moved to Fayetteville, where she taught elementary school and worked on her masters degree in education at the University of Arkansas. She received a masters degree and a doctorate in education at the university.
She joined the education faculty at UALR in 1966, but soon quit and went to work in the new War on Poverty, where she worked briefly with adults instead of children. She joined the new Head Start program, one tangent of the War on Poverty, working with Cherokee Indians and low-income children in Mississippi and Louisiana. She worked randomly as a research associate at the Stanford University Research Institute at Menlo Park, California, director of research projects for better schools in Philadelphia and program-development specialist for the South Central Regional Educational Laboratory at Little Rock. She rejoined the faculty at the University of Arkansas at Little Rock in 1971.
Over the next 36 years, she pioneered many programs at UALR and in the state. She was the founder and director of the University Children's Center, director of the Title XX Child Care Training Program and served by appointment of Governors David Pryor and Bill Clinton to state boards on gifted and talented education and early childhood education.
Dr. Henslee headed a task force in 1997 that reformed the state's teacher-licensing program. When the state Board of Education adopted the changes, Henslee explained that " we're looking at what teachers know and can do," not merely whether they passed four years of college.
In 1966, she was elected president of the 356-member UALR Assembly, the faculty legislative body. She was the first woman to head the assembly.
In September 1988 she was profiled by the Arkansas Democrat Gazette as their Sunday High Profile person. It could be said that her love of flowers and gardening were only matched by her love of camping in this state and many parts of our Country plus a special six weeks in a VW camper (the Brown Betty) in Canada.
Her forays into radio, which were comingled with her teaching, arose from having been reared in rural community. Radio was all they had and as a child she consumed the programming. As an educator she realized that radio made children better and inquisitive listeners, which made them better learners in the classroom. The K-PAL programming included three story periods a day, poetry, tongue twisters, food talk and music, all directed by Henslee. Children telephoned in to talk to the stations' stars.
A Florida magazine that profiled the diminutive educator and her work at the Orlando children's station in 1988 began this way: "There is a faint aura of elfin magic about Tish Henslee. Oversize maroon glasses (with bifocal lens) don't disguise eyes that sparkle with the mischief of a sprite passing herself off as an adult."
At 55, she looks like someone the typical eight year old would take to in an instant. Her world is populated by people named Sam 'n' Eggs, Sunshine Suzy and Jungle John, her mind is filled with dragons, trolls and songs about melting ice cream and elephants. A kid would be right at home, which is the idea.
"Henslee lives in a kid's world, of her own creation. She's much of the imagination behind the Imagination Station, a radio network devoted strictly to kids under 12, headquartered in a former optometrist's office in Orlando."
She is survived by her husband, William E. Henslee of Little Rock; a son, David Kelly Jones of Sheridan and his wife, Sharon; grandsons, James Alton Jones and Christopher Andrew Jones. Cousins, Judie Boerger and her husband, Lynn of Virginia Beach, VA and cousin, Ned Smith of Philipsburg, Pza; Sister in law, Carolyn McGeorge Henslee; nieces, Lou Henslee Bell and her husband (Roy), Julia Henslee Garcia (Randy), Susan Henslee McGowan (Bob), Donna Henslee and Donna Thomas. She is predeceased by her brother-in-law, Joel Treadwell Henslee, and an aunt, Ruth Brunson.
A gathering, remembering and toasting will be Monday, August 7 from 5 p.m. to 7 p.m. at Ruebel Funeral Home, 6313 W. Markham St, Little Rock, Ark. 72205. Memorials may be made to Food For Kids Program at Arkansas Food Bank, 4301 W. 65th St. Little Rock, Ark. 72209. Arrangements under the direction of Ruebel Funeral Home. www.ruebelfuneralhome.com.
Published August 4, 2017
OBITUARY SUBMITTED BY:
Ruebel Funeral Home
6313 West Markham Street, Little Rock, AR
Phone: 501-666-0123
http://www.ruebelfuneralhome.com