Janet Kay Herrington
Malvern, AR, 1947 - 2017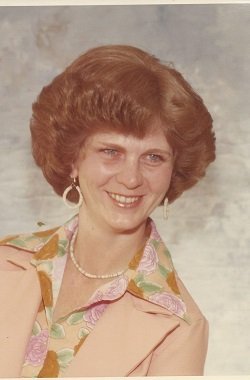 Janet Kay Herrington, age 69 of Malvern, died Friday in Little Rock. She was born in Malvern on Oct. 19, 1947 to the late Cleo Williams and Agee Sibley Williams. Reared and receiving her early education in Malvern, she later attended Henderson State University. She worked as sales manager for her father's company, Williams Mobile Homes, for a number of years. A member of the Arkansas Realtors Association, Jan was a licensed realtor and sold properties for Young Real Estate for 10 years. She owned and operated Jan's Florist for 20 years, retiring in 2005. She loved to camp and fish. Jan and her family spent many fun times on the lake and she could out-fish all of them. As she reeled in her catch, all across the lake everyone could hear her shout "I got one!" Jan was a member of Mt. Zion Missionary Baptist Church.
She is survived by her husband, Robert Herrington, to whom she was married on Jan. 11, 1975 in Malvern; by her sons, Kevin Herrington and his wife Tatiana, and their son, Nicholas of Benton, Shawn Herrington of Arkadelphia; her brother, Bobby Williams and his wife, Elizabeth and their children, Chris and Cindy.
Visitation will be held from 4-6 p.m. Sunday, Aug. 6, 2017, at J. A. Funk Funeral Home.
Her funeral will be at ten o'clock Monday morning, Aug. 7, 2017 in the funeral home chapel with Brother Donis Smead officiating. Interment will follow in Neighbors Cemetery at Midway.
Online condolences may be sent via jafunkfuneralhome.com.
Published August 6, 2017
OBITUARY SUBMITTED BY:
J. A. Funk Funeral Home
318 Ash , Malvern, AR
E-mail: ptieear@swbell.net
Phone: 501-332-4625