Joyce L. Price
Midland, TX, 1934 - 2017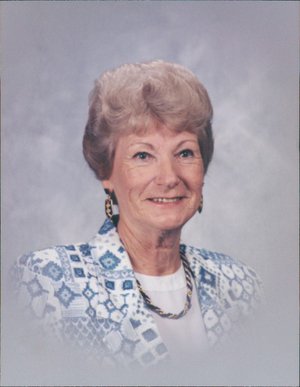 Joyce L. Price of Midland, Texas was called to her Heavenly home on Thursday, Aug. 3, 2017 at the age of 83.
Joyce was born on March 24, 1934 in England, Ark. At the age of 18, she met the love of her life Robert Price. They enjoyed 40 years of marriage until his death in 1992. Joyce led a long joyous life which was dedicated to her God, family and helping others in need. She enjoyed serving her lord through donating and volunteering for various children's charities. She also rejoiced in her relationship with God and enjoyed studying his word with niece and life-long friend Margaret Metcalf. Joyce Price is preceded in death by her parents, Andrew McCarver and New Year Jane (McWhorter) McCarver, her sisters Edith Inez Lewis and Symantha Ellen Davis, her husband Robert Charles Price, and her son Robert Dorian Price and nephews, Carl Lewis and Frank Davis.
Joyce Price is survived by her daughter Philles Slack and husband Tim Slack, son Justin Price and wife Diana Price, five grandchildren Bryan Slack and wife Shelley Slack, Robbie Slack and wife Penny Slack, Becky Spoon and husband Joe Spoon, Andrea Seabrook and husband Doug Seabrook, Devin Price, eight great-grandchildren Bobby Slack, Zoe Slack, TJ Spoon, Charlotte Slack, Aidan Spoon, Natalie Slack, Jacob Spoon, and Dominic Seabrook. She is also survived by her Nieces Margaret Metcalf, Norma Maynard and husband Dewy Maynard, Rena Dorsett and husband Dan Dorsett, Sue Davis, wife of Frank Davis, and Nephew S. Cletus Davis and wife Margie Davis, Bobby Lewis and wife Ruenell, A.D. Lewis and wife Mary, Chuck Price and Raymond Price. Services are scheduled for 11 a.m., on Tuesday Aug. 8, 2017 at American Heritage Funeral Home with burial following at American Heritage Cemetery. The family welcomes all to join and celebrate Joyce's life.
Her family would like to thank the dedicated nursing staff and caregivers from Midland Memorial Hospital and Hospice of Midland.
Published August 6, 2017
OBITUARY SUBMITTED BY:
Memoriams.com
391 Inverness Parkway, Suite 300-B, Englewood, CO
E-mail: helpdesk@memoriams.com
Phone: 877-705-4995