Tommy Mac Crouch
Rogers, AR, 1938 - 2017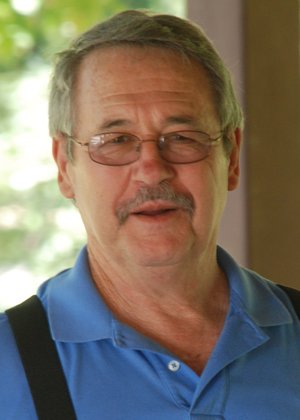 Tommy Mac Crouch, 78, passed away at Jamestown Health and Rehab on July 31, 2017 from the effects of Lewy Body Dementia. He was born in Hector, Ark. on Sept. 29, 1938, the only son of Floyd and Susie McAlister Crouch. Tommy was preceded in death by his parents and older sister, Sue Borgelin. He is survived by his wife of 53 years, Rebecca Harper Crouch; his only child, Carla Crouch Tate and her husband, Vince; and the three most beautiful, talented, smart, and wonderful granddaughters, Ellery, Willa Rose, and Lucy all of Rogers; two sisters, Linda Tucker (Sonny) and Carol Moyers (David) all of Hamburg: and nephews David Lyons, Mark Lyons, Edward Tucker, and Michael Moyers. Tommy was raised in the Freewill Baptist Church and became a Methodist as a teenager. He spent his childhood in Hector but moved to Rison when he was in the 11th grade, graduating with the Rison High School class of 1956. He began his college career at Arkansas A & M where he joined the National Guard. His formal education was interrupted when his Guard Unit was called to action. During his two years of service as a cryptographer in the United States Army, he was stationed at Ft. Bragg, N.C. After returning from the army he moved to Hamburg where his parents lived and met a striking, tall, blond Home Extension agent, Rebecca Harper at a cafe. Within a year he talked her into marriage under the condition that he returned to college. They married June 8, 1963. He returned to A & M and graduated with a degree in Accounting in 1965. His grades and conduct in college greatly improved after marriage.
Tommy began his accounting career at Russell Brown Accounting Firm in Little Rock, Ark. After a couple of years in the big city he decided that corporate life was not for him. In 1967 he and Becky moved to Hope, where they lived for over 30 years. Carla Rebecca Crouch was born there in 1969. As an independent accountant he took on Paul Klipsch as a client. Within a few months Mr. Klipsch convinced Tommy that he needed to come on board as his financial guy and leave the accounting business behind. At the time of his retirement from Klipsch and Associates, he was Vice President of the company, and it was the producer of the finest loud speakers in the world. After leaving Klipsch he found himself with time on his hands so he loaded his family in his Good Times van for a road trip to the east coast. While on vacation he became interested in the boom of the miniature golf courses in resort areas. Upon returning to Hope, he shared his ideas with his friend, Jimmy Lester. Together they designed and built the first miniature golf course in Branson, Mo. Gator Golf, Inc was born. This gave him the freedom to use his accounting and business skills, as well as to drive a Kabota tractor. Tommy went on to build Gator Golf miniature golf courses in Pigeon Forge, Tenn., Kissimmee, FL, Fayetteville, Ark., Ft. Smith, and Hot Springs. His final project was Gator Park in Little Rock, which included go-carts and games which he ran with his nephew, Eddy.
During the 1970's he built a swimming pool and tennis court on their land in the country which their friends referred to as The Crouch Compound. During the summers the compound was full of friends enjoying tennis tournaments, potlucks, swimming, and July 4th fireworks displays. Tommy also enjoyed spending times with his friends hunting and fishing, however the only deer that he ever killed was one that was attacking his friend, George Wright. This was actually reported in the local paper.
After being diagnosed with Lewy Body Dementia in 2012 Tommy and Becky moved to Rogers to be closer to their daughter and the grands. Due to early diagnosis he was able to begin a medical regimen that slowed the progression of LBD allowing him several years of attending the granddaughters' activities and performances. He also enjoyed frequent phone calls and visits from old friends.
It was Tommy's wish to have his body donated for medical research concerning LBD. A celebration of his life will be planned in the spring when his ashes are returned to Hector. All are welcome and Miller Lite will be served. Memorial contributions may be made to Walnut Grove Cemetery c/o Janice Mitchell, 1464 Welcome Home Rd., Hector, Ark., 72843.
Published August 6, 2017