Orville Veron Peterson
Fayetteville, AR, 1931 - 2017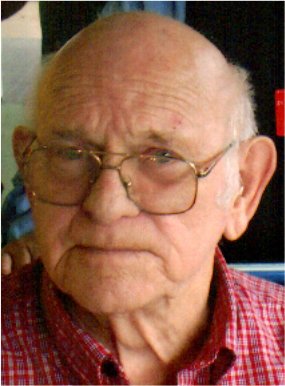 Orville Veron Peterson, age 86, of Fayetteville, Ark., passed away on Friday, Aug. 4, 2017 in Fayetteville, Ark.
He was born in Wilton, N.D., to Veron Lester Peterson and Edith Ann Franklund on July 13, 1931. He attended Wilton High School and graduated with a GED with the 1950 class. Orville enlisted in the Army on July 19, 1948 and was honorably discharged in 1952. During his military service he took Basic Training and attended Clerical Typing School in Fort Knox, Ky. He was resigned to Camp Kilmer N.J., in February 1950 and assigned to General MacArthur's Head Quarters in Tokyo, Japan. In September 1950 he fought in the "Invasion of Inchon, Korea" and was assigned to Frontline Infantry with the 7th Division, 32nd Regular Company. He returned to the United States in June 1950 on a 30-day leave and was assigned to the 5th Mechanical Records Unit in Chicago, Ill., until discharged. After his discharge from the Army he worked various jobs until employed by the North Pacific Railroad as a Switchman and Brakeman where he worked for three years. He was also employed by Pacific Gamble Robinson for 10 ½ years, attended Capitol Commercial College for one year and was employed by the North Dakota Penitentiary for almost 25 years as a Correctional Officer until retirement. On Nov. 24, 1954 he married Arloe Jean Hollingsworth. Together they had two children, Diane (Peterson) Reed and Darrin Peterson. Orville was a member of the Good Shepherd Lutheran Church in Fayetteville, Ark. Prior to moving to Fayetteville, Orville and Jean lived in Bismarck, North Dakota for 50 years.
He is preceded in death by his wife of nearly 59 years, Arloe Jean; his mother and father, Edith and Veron Peterson; as well as many uncles, aunts and cousins. He is survived by his daughter, Diane (Peterson) Reed and spouse, Carlos; son, Darrin Peterson; grandchildren, Christopher and Courtney Reed of Springdale, Ark., Christin (Reed) Flaspohler and Devlin of Joplin, Mo., Trisha Peterson of Dickinson, N.D.; great-grandchildren, Kameryn Peterson, Landry and Arloe Reed, soon to arrive, Brecken Flaspohler; his brother, Rodney and Ann Peterson of Wilton, N.D.; sisters, Helen and Marvin Seibold of Hendersonville, N.C., and Laverne and Ken Hessinger of Flat Rock, N.C. Orville was a gentle and kind-hearted man whose love and genuineness was felt by everyone he knew. He enjoyed life and deeply loved his family. Orville will be greatly missed, but we will see him again either in Heaven or when Jesus returns.
Visitation will be 5-7 p.m. Monday, Aug. 7, 2017 at Beard's Chapel. Funeral services will be 1 p.m., Tuesday, Aug. 8, 2017 at Beard's Chapel with the Reverend Harris Sonnenberg officiating. Interment will follow in the Fayetteville National Cemetery under the direction of Beard's Chapel. Condolences at www.beardsfuneralchapel.com.
Published August 7, 2017
OBITUARY SUBMITTED BY:
Beards Funeral Chapel
855 S. Happy Hollow Road, Fayetteville, AR
Phone: 479-521-8551
http://www.beardsfuneralchapel.com