Joe L. Modisette
of Little Rock, AR, 1929 - 2017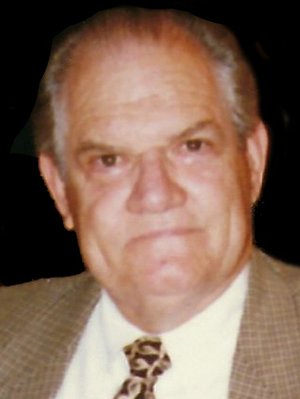 Joe L Modisette, 87, of Little Rock, Ark., formerly of Pine Bluff, passed away on Saturday, August 5, 2017 in his home. He was born Nov. 11, 1929 in Mount Holly, Arkansas, to the late Clarence and Lillie Modisette.
He is preceded in death by his wife of 48 years, Mary Martha, and beloved brother and sister, Charles Modisette and Frances Laster. He is survived by two daughters, Debbie Cherry and husband, Rex of Maumelle, Cindy Simpson and husband, Warren of Little Rock; one son, Joel Modisette of Pacific Grove, Calif.; nine grandchildren, Merideth Eckert and her husband, Anthony, Brian Cherry and his wife, Allison, Garrett Simpson, Parker and Preston Pitts, Mary, Jacob, Jordan and Mia Modisette and two great-grandchildren, Saylor and Rory Eckert.
The U.S. Marine Corp motto, Semper Fidelis – Always Faithful, sums up the commitment he made to honor his country. At the age of 19, Joe volunteered for the United States Marine Corps. In 1951, he deployed to the Korean Conflict with the 1st Marine Division, 7th Marines, Easy Company As a squad leader, Joe lead the 1st Marine Unit to advance past the 38th parallel following the Battle of Inchon. During intense fighting, his Marine squad suffered heavy casualties.
Joe received significant grenade trauma that required over a year of rehabilitation, including a full leg amputation. He was awarded the Purple Heart Combat Decoration for his injuries and remained loyal to his Marine Corps motto.
Joe's commitment to his country was second only to his commitments to his family. No sacrifice was great enough to help them better their lives. The will and strength that carried him through losing a leg in Korea and almost his life was the same strength and courage that lasted his life time. He loved his country and he loved his family, there was never a doubt about that.
As a 1957 graduate of the University of Arkansas, he began his career as a Mechanical Engineer at Alcoa Aluminum in Benton. He spent the majority of his career as the Director of Chemical Munitions at the Pine Bluff Arsenal. He was inducted into the University of Arkansas Mechanical Engineer Hall of Fame and the Arkansas Academy for Mechanical Engineers in 1989.
As a father, he instilled in his children an abiding and unshakable faith in God and taught them to love and honor this great country. His family will honor this legacy until they meet again.
Visitation will be held from 5-7 p.m., Wednesday, August 9, 2017 at Roller-Chenal Funeral Home, 13801 Chenal Parkway, Little Rock, Arkansas. Funeral service will be at 10 a.m. on Thursday August 10, 2017 in the sanctuary of Pulaski Heights United Methodist Church with Reverend Jay Clark officiating. He will be laid to rest at the Little Rock National Cemetery with full military honors following the service.
Memorials may be sent to Pulaski Heights United Methodist Church, 4823 Woodlawn Drive, Little Rock, Arkansas 72205. Online guestbook: www.rollerfuneralhomes.com/chenal.
Published August 8, 2017
OBITUARY SUBMITTED BY:
Roller-Chenal Funeral Home
13801 Chenal Parkway, Little Rock, AR
Phone: 501-224-8300
http://www.rollerfuneralhomes.com/chenal