Lottie Smith Stubbs
Fayetteville, AR, 1919 - 2017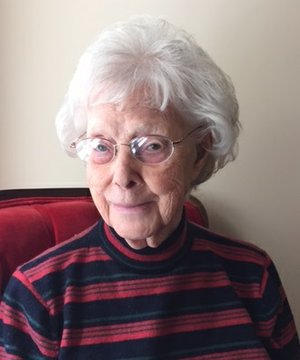 Lottie Smith Stubbs, age 98, of Fayetteville, passed away on August 6, 2017 at Willard Walker Hospice Home in Fayetteville. She was born in Lonoke County, Arkansas on January 25, 1919, the daughter of Burrel Richard Smith and Edith Williams Smith of Ward, Arkansas. Lottie was the oldest of 12 siblings. She was raised on a rural farm and as the oldest child she assisted her parents with the other children. She was greatly respected by her siblings throughout her long life for all of the things she did for them as their big sister.\She was preceded in death by her beloved husband of 57 years, Willie, a career military veteran who served proudly in World War II and Korea. Willie, a resident of Atkins, had been mobilized with the Dardanelle National Guard in the fall of 1940. He was a sergeant and served in the Aleutian Islands, Alaska defending the West coast during World War II. While Willie was on leave from the military he met and later married Lottie on December 24, 1944 in Phoenix City, Alabama. He was transferred to Germany in February of 1945 and served in the European Theater until the end of the war. He returned home on the Queen Elizabeth in October of 1945 to his wife and son, Richard. Willie re-entered the military and served during the Korean Conflict beginning in September of 1951 and was transferred to Okinawa, Japan in December of 1951. Lottie and their two sons, Richard and David were able to join Willie in Okinawa. The family lived in Heidelberg, Germany and Garmisch, Germany during later assignments by the military. After Willie's military retirement on January 1, 1965 the family moved to Little Rock. Lottie was a professional educator and retired from the Little Rock School District in the 1970's. She was a lifelong servant of Christ and taught a bible study course in her home for many years. She never wavered in her faith, even after becoming ill with Alzheimer's. She would often say, "We need to go to church." Her memory was challenged but she could still sing the old hymns that she learned as a child.
She is survived by her son Richard, his wife, Dawn, and their children, Mark and Kara, and her son David, his wife, Maxine, and their children Shanna and Scott and four great–grandchildren, Jase, Avery, Weston and Maci.
The family will receive friends on Tuesday, August 8 at Griffin-Leggett Funeral Home at 5800 W. 12th Street in Little Rock from 5 p.m. until 7 p.m. Services will be on Wednesday, August 9 at Lemley Funeral Home at 1401 N. Church Street in Atkins at 1 p.m. Burial will follow at the City of Atkins Cemetery.
In lieu of flowers, the family suggests gifts to Willard Walker Hospice Home, 325 E. Longview Street, Fayetteville, Ark. 72703. Please visit www.griffinleggetthealeyroth.com.
Published August 8, 2017
OBITUARY SUBMITTED BY:
Griffin Leggett Healey & Roth
5800 West 12th Street, Little Rock, AR
Phone: 501-661-9111