Lester H. Gooden Sr.
Lonoke, AR, 1937 - 2017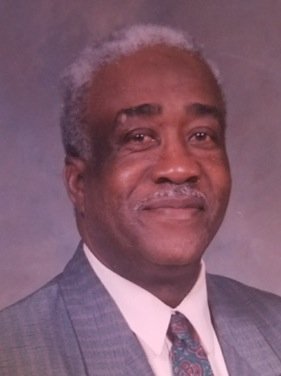 Lester H. Gooden Sr. of Lonoke went home to be with the Lord August 2. He was born January 19, 1937 in Lonoke County, Ark. to the late Elijha and Arnetta Gooden. Lester was an avid fisherman, hunter, and farmer in Lonoke County.
Lester was preceded in death by his parents, brother, Elijha Gooden, son, Lester Gooden Jr., and daughter, Barbara Joyce Lewis. Lester leaves to cherish his memory his wife, Rosie Gooden; five sons, Waymond (Annquanett) Bryant, Norvell (Pamela) Gooden, Lynn (Gwendolyn) Gooden, Dwight Gooden, and Carven Berryman; two daughters, Patricia Gooden and Betty Gooden; two brothers, George (Jewel) Gooden and Winston (Ruby) Gooden three sisters, Amy Harris, Viola Gooden and Betty Miles, 31 grandchildren and 33 great-grandchildren and a host of other relatives and friends.
A Visitation will be Friday August 11 from 5-7 p.m. at the New Jerusalem COGIC Lonoke. Funeral service will be Saturday August 12 at 11 a.m. at Gateway Fellowship, Lonoke with Supt. George Gooden officiating.
Entrusted to: Colonial Southern Services 216 Court Street Carlisle, Ark. 870-552-1238. "Excellent Service is a Southern Tradition."
Published August 11, 2017