Theodore Charles Lamb
of Little Rock, AR, 1952 - 2017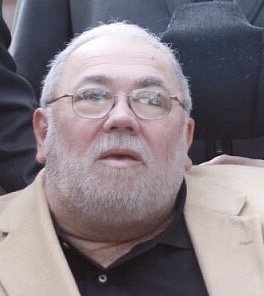 Theodore Charles Lamb of Little Rock, Ark. died Tuesday, August 8, 2017 at the age of 65. He was born January 4, 1952 in Syracuse, N.Y. to Theodore Lafayette and Ardella Faye Lamb. He was known as Ted to his friends and family.
Ted graduated high school in 1970 from Olney Friends School in Barnesville, Ohio. He attended Earlham College in Richmond, Ind. and graduated in 1974 with a BS in Biology. After college, Ted started a framing crew with his friend Robbie Abernathy. During this time, he met his wife, Joyce Ann Wofford. After meeting Joyce, Ted returned to school to become a lawyer and graduated from Bowman Law School in Little Rock, Ark. in 1983. He practiced civil law as a young attorney working at his own private practice. Ted eventually specialized in employment law while working for the Equal Employment Opportunity Commission. He began his work with the EEOC in Charlotte, N.C. in 1997 as an attorney. In 1999, Ted transferred to the Little Rock branch where he worked as a mediator, administrative judge, and eventually the ADR coordinator for the Memphis district. Ted had a great passion for the law, and he believed in equal rights and opportunities for all people.
Ted was a loving father and husband who enjoyed spending time with his family. His favorite hobby was photography, which he started as a child by turning his parent's bathroom into a full-time darkroom. He also enjoyed sports, canoeing, storytelling, shooting, and was a lifelong Arkansas Razorback fan. Despite becoming an incomplete quadriplegic, he was able to provide for his family and had a successful career. He made time to coach both of his son's soccer teams and engaged in numerous activities with them despite his disability. He stood as a role model and trusted council for his family and many friends.
He was preceded in death by his parents, Theodore Lafayette and Ardella Faye Lamb. He is survived by his wife, Joyce; two sons, Theodore Robert Lamb and wife, Emilia of Greensboro, N.C., Benjamin Charles Lamb and wife, Lindsey of Little Rock, Ark.; and one grandchild, Benjamin Joseph Lamb.
Memorial service will be held at 11 a.m., Saturday, August 12, 2017 at Roller-Chenal Funeral Home, 13801 Chenal Parkway, Little Rock, Ark. 72211. In lieu of flowers, memorial donations can be made to the Arkansas Spinal Cord Commission, 1501 N. University, Little Rock, Arkansas 72207, (501) 296-1788. Online guestbook: www.rollerfuneralhomes.com/chenal.
Published August 11, 2017
OBITUARY SUBMITTED BY:
Roller-Chenal Funeral Home
13801 Chenal Parkway, Little Rock, AR
Phone: 501-224-8300
http://www.rollerfuneralhomes.com/chenal