Wayne A Guess
Cabot, AR, 1935 - 2017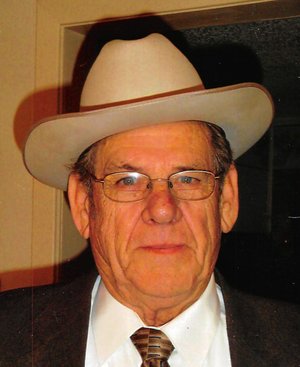 Wayne A. Guess, Sr. 82, of Cabot, died August 8, 2017 at U.A.M.S. He was born in Mountain Springs, Arkansas on June 4, 1935 to Jeff and Lizzie Dean Guess. He was first and foremost, a Christian, a member of the United Methodist Church of Ward, a lifetime Cabot resident, a member of Cabot Masonic Lodge#319, Ward Mt. Pleasant Lodge #99 and the Cabot Eastern Star #508. Wayne was the 1st President of the Ward Chamber of Commerce to succeed himself 1994-1996. He was Ward Chamber President in 1999, 2002, 2007, and 2008. He was elected Chamber Executive Director in 2010, and served several years. He was named citizen of the year, 1997 and 2007 of Ward Chamber of Commerce. He was the 1st President elected of Ward Lions Club in 2001. He was a board member of the Mountain Springs Volunteer fire department. Wayne served on the Mount Springs Cemetery Board for 30 years and the Bank of Cabot Advisory Board. Wayne had battled Multiple Myeloma for 13 years.
He is preceded in death by his parents; brothers, Ellis, Jeff Jr., Doyle, Lewis and Paul; one daughter, Pam Guess and his grandson, Michael Burns. Wayne is survived by his wife, Jennie Sue (Ridgeway) Guess; his son, Arlon (Sandra) Guess; his two sisters, Martha Blackwell of Hot Springs and Alice (Duel) Going of Cabot; his seven grandkids, Jerod (Brittany) Burns of Manassas, Virginia, Derek (Tara) Burns of Maumelle, Jennifer (Jason) George of Cabot, Josh (Crystal) Guess of Cabot, Jaime (Dan) Levecchia of Ward, Chris (Kacy) and Jody (Rhema) Atchison of Mexico. Great-grandkids; Lily, Austin, Katelin, Acie, Londan, Cruz, Rome, Faith, Joseph, Samuel, Elijah, Noah, Ty, Hayden, Kaleb, Ashton, Kade, Piper, Tyler and Kaitlyn, numerous other friends and family and his dog, Sassy.
Visitation will be Thursday, August 10, 2017 from 6-8 p.m. at Moore's Cabot Funeral Home (501) 843-5816. Funeral services will be Friday, August 11, 2017 at 2 p.m. in the chapel. Interment will follow at Mount Springs Cemetery in Cabot. Wayne's family would like to give a special thanks to UAMS, ICU, Dr. Caroline Schienke, and ICU nurses on 7th floor infusion 4 at Winthrop Rockefeller Institute and the 8th floor cancer center. Donations can be made to Mountain Springs Cemetery Bldg. fund, 3320 Mountain Springs Road. Cabot, Ark. 72023. Please sign the online guestbook at www.moorescabotfuneralhome.com.
Published August 11, 2017
OBITUARY SUBMITTED BY:
Cabot Funeral Home
700 North Second, Cabot, AR
Phone: 501-843-5816