William (Bill) Don Yarbrough
Camden, AR, 1936 - 2017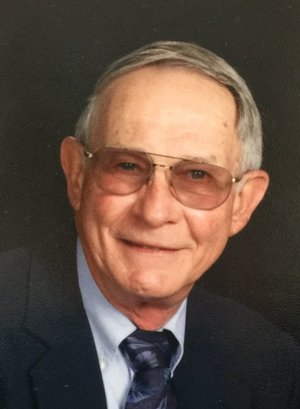 William (Bill) Don Yarbrough, P.D. died Thursday, August 17, 2017 at CHI St. Vincent Infirmary in Little Rock, AR at the age of 80 due to complications after a brief illness. Bill was born to William Nathan and Alice Rogers Yarbrough on September 16, 1936 in Camden, Arkansas. He was raised on the farm his grandfather, John Newton Yarbrough, bought in 1917, and he still lived on that farm at the time of his death.
He is survived by his wife of 50 years, Sara Edwards Yarbrough, a daughter, Diane Yarbrough Bunten (Kris) of Little Rock, a son, David Nathan Yarbrough (Jackie) of Bryant, two grandsons, Jarod Everett Yarbrough and William Thomas Bunten, brother-in-law Charles Edwards (Barbara) of Hot Springs, nephew Jeff Edwards of Memphis, TN, several cousins, and many long-time friends and colleagues.
Bill was educated in the Fairview schools in Camden, AR, attended Southern State College (SAU), and graduated from the University of Arkansas with a degree in Agriculture and Chemistry in 1959. For the next nine years, Bill taught biology, chemistry, and physics at Fairview High School. In the fall of 1968, he entered Northeast Louisiana University School of Pharmacy, graduating in January 1971. After working at Harrel's Pharmacy and Ouachita County Hospital in Camden, Bill and Sara bought Harrel's Pharmacy in the Cardinal Shopping Center in the Fairview community in Camden, Ark., which they owned and operated for the next 26 years. After retirement, Bill did relief pharmacy work occasionally, and only discontinued his practice of pharmacy at the end of 2016.
Bill was a loving husband and father, and a caring pharmacist who loved his patients. He was known to them as "Mr. Bill" or "Mr. Harrel." He loved classical music, being outside on the farm, fishing and camping, working word puzzles, reading Guidepost magazine, caring for and playing with pets (many dogs and cats over the years), and riding with his grandsons on his Polaris Ranger ("The Green Machine"). Bill also enjoyed any opportunity to help others in whatever capacity he could. In recent years, he enjoyed helping to serve food to those in need through his church.
Bill was a member of the Arkansas Pharmacists Association, formerly on the board of the Ouachita Community Concert Association, a member of the First United Methodist Church and Al Rose Sunday School Class, and a member of the of the Fairview School Board for eleven years, which afforded him the opportunity to present diplomas to both of his children when they graduated high school.
Visitation will be held at Proctor's Funeral Home in Camden, Ark. on Saturday, August 19, 2017 from 5 p.m. until 8 p.m. Graveside committal will be Sunday, August 20, 2017 at 2 p.m. at Bethesda Cemetery on Mt. Holly Road, followed by a memorial service at 3 p.m. at First United Methodist Church in Camden with Rev. Buddy Ratliff officiating. Honorary pall bearers will be members of the Al Rose Class. Friends and relatives will be invited to greet the family at a reception in the Great Hall following the service. The family requests that memorials be given to First United Methodist Church in Camden, Ark. To sign the online guest register, visit www.proctorfuneralhome.com.
Published August 19, 2017
OBITUARY SUBMITTED BY:
Proctor Funeral Home
442 Jefferson Street SW, P.O. Box P, Camden, AR
Phone: 870-836-2264
http://www.proctorfuneralhome.com