James Joseph Mongno
of Jacksonville, AR, 1938 - 2017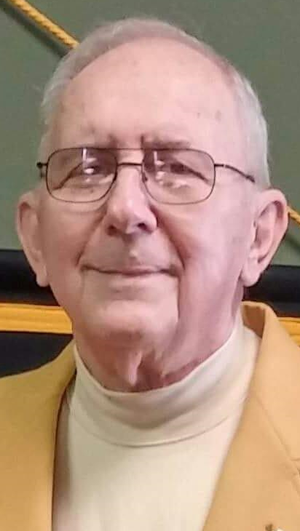 James Joseph Mongno "Jim", 78, of Jacksonville passed away at Baptist Health Hospice North Little Rock August 20, 2017. He was born November 25, 1938, in Brooklyn, N.Y., to James J. and Gertrude Mary Kingsley Mongno. Jim was a retired USAF Master Sergeant, served 2 Vietnam tours, was a loadmaster, and was in medical administration. Following retirement, his enjoyment of sales took him into the material handling business, real estate, and cars. He was an avid reader, enjoyed his Ol Geezer lunches with LRAFB Hospital co-workers, the McDonald's morning coffee crew, casino trips, world history, and good conversation and argument.
Jim is dearly missed by his wife of 40 years, Junelle Mongno; brother, Tom and wife Linda; daughter, Lisa Marie; grandchildren, Ileanna (Aurelien), James, Alexandre, Julien, Solene, and Kilian; great-grandchildren, Umbelina, Tiago, Alexiane, and Hanae, all of France; nephew, Tony and wife Letha (a special lady); niece, Lisa; brothers/sisters-in-law, Karl and Lois Linke, Norma and Robert Bolton, Ronnie and Diane Linke, and Cheryl and Joe Hazel; great-nieces, Andrea, Lacy, Mariah (Brian), Mandy (Brian), Summer, Abby, London (Mike, three children); great-nephews, Tony, Tim (Tami), Gabe (Julie), Keith (Julie, two children); great-great-nieces, Brianna, Payton, Maya, Payton, Katherine, Hayden, Madison; great-great-nephews, Hunter, Jackson, Garrett, Mikah, Kylen, Holden; former son-in-law Rui; and many relatives and friends. His parents, many relatives and friends preceded him in death.
Jim was a Jacksonville Sertoma Club Life member; served as past president, board member and sergeant-at-arms; was the only club president to earn the gold coat; was the club's 2016 Sertoman of the Year and was the 2016 South Missouri/Arkansas District Sertoman of the Year. He was a VFW member and of the Roman Catholic faith.
Viewing and visitation is August 22, 2017, 6-8 p.m. with memorial service August 23, 2017, 10 a.m. at Moore's Funeral Home, Jacksonville, Ark. In lieu of flowers, memorials to Pet Angels, 501-982-2916, or a charity of your choice. Arrangements by Moore's Jacksonville Funeral Home. (501) 982-2136. Online guestbook: www.mooresjacksonvillefuneralhome.com.
Published August 22, 2017
OBITUARY SUBMITTED BY:
Moore's Jacksonville Funeral Home
1504 Loop Road, Jacksonville, AR
Phone: 501-982-2136
http://www.mooresjacksonvillefuneralhome.com