Windell Scales Sr.
of North Little Rock, AR, 1961 - 2017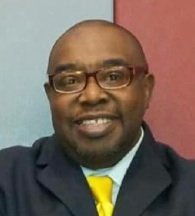 Windell Scales, Sr. was born December 7, 1961 in Humnoke, Arkansas to the late Elmo and Ruth Scales. Windell transitioned on Friday, August 18, 2017, at Baptist Hospital, Little Rock.
He leaves to cherish, his wife, Ellice Miller-Scales; children, Whitney E. Scales of North Little Rock and Wendell Scales, Jr. of Little Rock, Arkansas. Three sisters; Lois Scales Nichols-Lawrence (Joseph) of Sherwood, Arkansas; Estell Scales-Johnson of Carlisle, Arkansas and Nora Scales-Anderson (Freddie) of Sherwood.
Windell's passion was fishing, grilling, watching the Dallas Cowboys and entertaining with his family and friends. He loved his children and only wanted the best for them.
Services will be held Friday, August 25, 2017 at the Revelation Church of God in Christ, Carlisle, Arkansas. Viewing will be from 10–11 a.m., service at 11 a.m. Entrusted to: Colonial Southern Services 216 Court Street Carlisle, AR 870-552-1238. "Excellent Service is a Southern Tradition"
Published August 23, 2017