Dwaine Lavon McCarty
Stella, MO, 1943 - 2017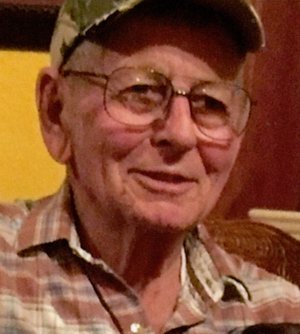 Mr. Dwaine Lavon McCarty, 73, of Stella, Missouri, departed this life on Wednesday, August 23, 2017, in the comfort of his home after a long courageous battle with cancer.
Dwaine entered this life on September 10, 1943, in Lincoln, Arkansas, born to the late Frank and Lillie Bell (Hurst) McCarty. His formative years were spent in Cane Hill and Morrow, Arkansas. On July 18, 1967, he was united in marriage to Rita Skaggs and to this union they had three sons. They resided at their farm in Cave Springs, Arkansas for 34 years before moving to a farm in Stella, Missouri, in 2005. Dwaine was a hardworking cattle farmer and truck driver throughout his life. He enjoyed tending to the needs of his farm, raising his cattle and spending time with his family.
He was preceded in death by his parents; four brothers, Calvin, Alvin, Doyle and Darrell McCarty; and four sisters, Alice McLung, Lorene Sears, Evelyn Curtis and Linda McCarty. Dwaine is survived by his wife of 50 years, Rita McCarty of the home; three sons, Kevin McCarty and wife, Steffanie, of Gentry, Arkansas, Cody McCarty of Stella, Missouri and Travis Skaggs and wife, Kristen, of Neosho, Missouri; seven grandchildren, Cory, Dakota, Logan, Dylan, Alyssa, Brayden and Emma Grace; a sister, Ruth Corter of Springdale, Arkansas; several nieces and nephews; as well as a host of other family and friends.
Funeral services for Mr. McCarty are 10 a.m. Monday, August 28, 2017, in the Anderson Chapel of the Ozark Funeral Homes with Pastor Bobby Main officiating. Burial will follow in the Union Cemetery near Stella, Missouri. Those honoring his life by serving as pallbearers are Kevin McCarty, Cody McCarty, Travis Skaggs, Randy Skaggs, Cory McCarty and Logan Watts. Dakota McCarty, Keith Smith and Bud Smith will be serving as honorary pallbearers. The family will receive friends on Sunday afternoon from 2-4 p.m. in the funeral home chapel. Memorials are being directed to healthwellfoundation.org and contributions may be left at the funeral home. On-line condolences may be sent to the family through our website, www.ozarkfuneralhome.com. Arrangements are under the personal care and direction of the Ozark Funeral Home in Anderson, Missouri.
Published August 26, 2017