Charles M. Davis
Little Rock, AR, 1939 - 2017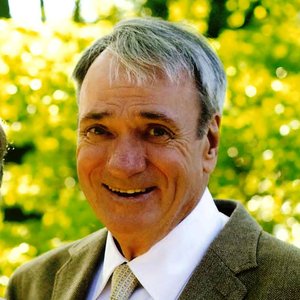 Charles M. Davis, MD, 77, died peacefully at Baptist Hospital in Little Rock on January 21, 2017. He was born April 25, 1939 in Newport, Arkansas, son of Charles and Minnie Davis. He grew up in Brinkley with his aunts, Mollie and Rubye Davis, who loved him as their own, and strongly influenced his spiritual character and personal development. He graduated from Harding Academy in 1957, then attended Harding University. He was given a track scholarship to UA-Fayetteville, and after graduation, earned a medical degree from UAMS in 1965. He completed a dermatology residency at the University of Miami School of Medicine in 1970. Dr. C.H. McKnight of Brinkley, Dr. John W. Morris of McCrory, Fred Pickens of Newport, and Brick Lile of Little Rock were among his mentors who provided formative inspiration and guidance through his early years and medical career.
His academic appointments include: National Consultant in Dermatology Chief; Dermatology Research Acting Chairman at Wilford Hall USAF Regional Medical Center, Lackland AFB, Texas; Assistant Clinical Professor of Dermatology at the University of Texas School of Medicine in San Antonio, Texas; Assistant Clinical Professor of Dermatology; Associate Clinical Professor of Dermatology and Clinical Professor of Dermatology, UAMS. He was a member of the Alpha Omega Alpha Medical Honor Society and was awarded the USAF Commendation Medal.
Charlie was preceded in death by his first wife, Sally McGregor Davis, and by his parents, Charles and Minnie Davis. Survivors include his wife, former Chief Justice Betty Dickey, his daughter, Sarah Davis Walsworth (Jamie) and their children, Cooper, Davis, and Rubye Ann, his brother, Raymond Davis (Peggy), half-sister, Carol O'Connor, his stepchildren, John Dickey, Laura Campbell, Ted Dickey, and Rachel Haithcoat and their spouses and children, his niece, Debbie Good (Jeff). Honored guests include Doctors from his UAMS graduating class, colleagues from Pine Bluff, the UAMS Dermatology doctors with whom he practiced and especially the medical students whom he taught.
Charlie loved his family, his teaching and dermatology practice, duck hunting, farming and quietly helping others. He was known as Charles or Charlie, "depending on where you knew him from," but his oldest friends and grandchildren affectionately called him "Bubba". Charlie was a humble, kind man, deeply spiritual, with a gentle, sometimes sarcastic, wit. His quiet unassuming manner belied his brilliant analytical ability. He was defined by his deep abiding love and loyalty to his family and friends and will be missed by all.
Services are Wednesday, January 25th, 11 a.m., Fellowship Bible Church, 1401 Kirk Road, Little Rock, Arkansas 72223, Reverend Shelby Smith officiating. The family will receive friends at the church from 10:00 a.m. until service time. Committal services are 2:30 p.m. Wednesday at Cotton Plant (Arkansas) Memorial Cemetery. Pallbearers will be Michael Chappell, Dr. C.D. Williams, Dr. Milton Hughes, Dr. James Clark, Dr. Dale Morris, Dr. Jay Martin, Alan Morris, Brad Morris, George Dunklin, and Dr. Bo Busby. In lieu of flowers, memorials may be sent to the Exodus Project, 3700 65th Street, Little Rock, Ark. 72209; Ducks Unlimited Memorials, One Waterfowl Way, Memphis, Tennessee 38120; or Cotton Plant Memorial Cemetery, attn.: Sue Reeves, 185 South 3rd Street, Cotton Plant, Ark. 72036. Online condolences: www.ralphrobinsonandson.com.
Published January 24, 2017
OBITUARY SUBMITTED BY:
Ralph Robinson & Son
807 South Cherry Street, P.O. Box 5254, Pine Bluff, AR
Phone: 870-534-3131