Glenda Thornbrough Lucy
of Little Rock, AR, 1966 - 2017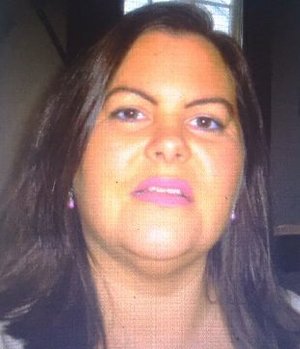 Glenda Thornbrough Lucy, age 50, passed away May 29, 2017. She was born on June 30, 1966 to the late Walter H. Lucy Jr. and Kay Thornbrough Lucy.
Glenda attended Anthony School and graduated from Mount Saint Mary Academy in 1985. She attended UCA graduating in 1989 with a bachelor's degree in science and history. She then pursued her master's degree in art history at Memphis State University.
Glenda grew up at the Little Rock Racquet Club playing tennis all summer, every summer, eventually being ranked with the Arkansas Division of the USTA top ten for several years.
She was a professional for years in the clinical research industry which allowed her to travel the world. She practiced as senior clinical research associate for Pfizer Drug Co. later joining Pharmaceutical Research Associates International in Birmingham, Alabama.
Glenda was a beautiful girl with a big personality, she couldn't be ignored when entering a room with her tall stature, beautiful clothes, jewelry and strong wit. One who loved the arts, antiques, music, and life – this was Glenda
Although Glenda did not have children she treated her God-children as her own. She is survived by her brother, Walter H. Lucy, III, sister in law, Rebecca Lucy and niece, Alexis Lucy.
A celebration of Glenda's life will be held at St. Mark's Episcopal Church on Tuesday, June 6, 2017 at 3 p.m., officiated by Rev. Danny Schieffler. A reception will follow. Memorials may be made to the Dorcas House, 823 South Park Street, Little Rock, Ark. 72202 or St. Mark's Church, 1000 N. Mississippi Street, Little Rock, Ark. 72207. Arrangements by Ruebel Funeral Home, www.ruebelfuneralhome.com.
Published June 2, 2017
OBITUARY SUBMITTED BY:
Ruebel Funeral Home
6313 West Markham Street, Little Rock, AR
Phone: 501-666-0123
http://www.ruebelfuneralhome.com