Cheryl Kay Chapman
Fort Smith, AR, 1961 - 2017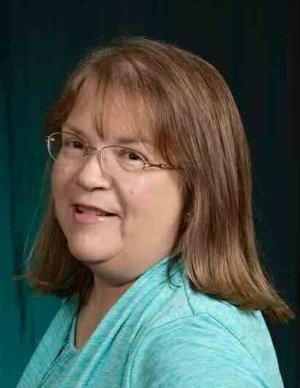 Cheryl Kay Chapman, 56, of Fort Smith passed away Sunday, June 11, 2017 in her home. She was a special education teacher for BOST Inc.; Vice president of Sarah Grove Cemetery Association; a member and Sunday School Teacher at the First Baptist Church of Van Buren where she was a former Pre-school Director. She was preceded in death by her husband, Charles Perry Chapman.
Funeral service will be at 10 a.m. Thursday, June 15, 2017 at the Van Buren First Baptist Church with burial at Sarah Grove Cemetery in Van Buren under the direction of Ocker Funeral Home in Van Buren.
She is survived by one daughter, Rachel Chapman and her companion, Ross Wiseman of Centerton; one son, Stephen Chapman and wife, Caitlin of Centerton; her mother, Kathryn Williams of Fort Smith; six sisters, Cindy Asbury, Deborah Dotson and Verna Chapman all of Fort Smith; Carolyn Conner of Van Buren, Charlene Hutson of Hackett and Donna Akers of Alma; six grandchildren.
Family will visit with relatives and friends Wednesday, June 14, 2017 from 6-8 p.m. at Ocker Funeral Home 700 Jefferson Street, Van Buren.
Pallbearers will be Rob Carney, Evan Ross, Robin Cameron, Paul Akers, Daniel Dawson and James McBride. Online tributes: www.ockerfuneralhome.com.
Published June 13, 2017
OBITUARY SUBMITTED BY:
Ocker Funeral Home
P.O. Box 5620, Van Buren, AR
E-mail: ockerfh@cox-internet.com
Phone: 479-474-2523