Guner Eruren
of North Little Rock, AR, 1932 - 2017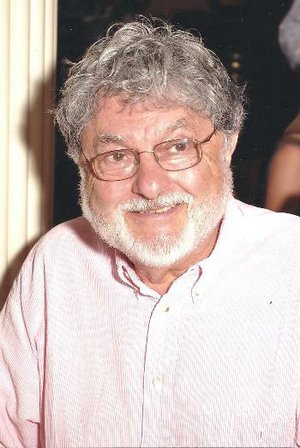 Guner Eruren, age 85, passed away on June 19, 2017. He was born February 20, 1932 to Halide Belkis and Refik Eruren in Ankara, Turkey. He had an exciting and versatile youth, including stints in the Army, law school and medical school before traveling to the United States in 1957 to complete his Bachelor's Degree in Engineering.
It was in Columbia, Mo., where Guner was attending the University of Missouri, that he met the love of his life, Carol Mann Gannaway Eruren. They married in 1961 and for more than 51 years shared a life of travel and adventure. They lived in Jefferson City, Mo. and Seattle, WA before moving back to Little Rock, Carol's hometown.
It was in Little Rock that Guner settled into his career, joining Cromwell Architects Engineers in 1972. He was head of the structural engineering department from 1980 until his retirement in 1995. His work leading that department was one of his proudest accomplishments and he was involved in working on hundreds of buildings around the United States and world. Some of the major projects he was involved on in Little Rock include: the Capitol Hotel renovations, Heifer International, CALS Main Branch, Pulaski County Jail, ANG Helicopter Hanger at Camp Robinson, Museum Center, Victory Building and the Stephens Spine Center at UAMS.
Guner returned to Cromwell part time after retirement under the agreement that he wouldn't head up any projects or be held to any deadlines. The younger engineers that he worked with called working with him "Guner's Boot Camp," since he drilled them with questions on all of their calculations and decisions, which made them better engineers. He worked until 2007.
In addition to his career, Guner cared deeply about his family and friends. He was preceded in death by his beloved wife of more than 51 years, Carol Mann, in 2013, as well as his "adopted brother" Steve Lehotzky. He is survived by his son Jon Eruren (Heather) of Little Rock; daughter Karen Erren (Eduardo Marin) of Palm Beach, Fla.; granddaughters, Briana Eruren of Fayetteville, Paige Pirtle of Little Rock and Megan Pirtle of New York.
A Memorial Service will be held at 3 p.m., Thursday, June 22, 2017 at Ruebel Funeral Home Chapel in Little Rock, with a reception following at 4:30 p.m. at Guner's home. Arrangements by Ruebel Funeral Home, www.ruebelfuneralhome.com.
Published June 20, 2017
OBITUARY SUBMITTED BY:
Ruebel Funeral Home
6313 West Markham Street, Little Rock, AR
Phone: 501-666-0123
http://www.ruebelfuneralhome.com